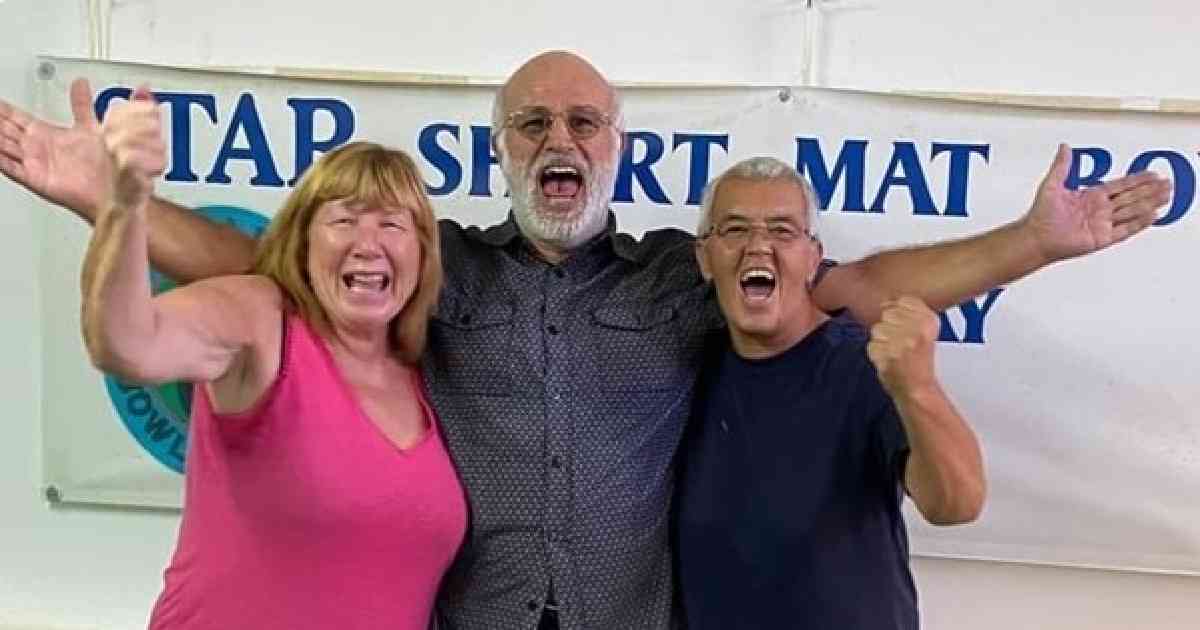 During September, the Triples competition from start to finish produced a high standard of bowling by all participants. Every game was tightly contested and amazingly, most scores ended 10/9 with only one point separating winners from runners up. The final produced another nail biter between Paul, David B and Brian scoring 9, against Gwyn, Dr. George and Jackie scoring 10. See the photo below of the delighted winners.
Congratulations to the winner of the Ladies Singles Competition – Carol, and to David B for winning the Mens' Singles Competition.
Some of our players travelled to Kiti near Larnaca to compete in a mixed team charity event and congratulations to Peter B from the STAR, who played in the mixed team which came second.
Short Mat Bowls is a game that can be played by people of all ages and abilities/disabilities, so come and join in the fun and give it a try. Individual coaching support is available to all, whether you are brand new to the Game, or experienced but needing some specific advice and practice.
For our friendly Roll Up sessions, (where we dress casually – no whites or club shirts are required) you will find us in the Petsas Hotel/ Apartments (Coral Star Restaurant) opposite Philippos Supermarket on the main Coral Bay/Paphos road. Roll Up games are on Sunday, Wednesday and Friday mornings 9.30am for 10.0am start. For more information contact our Chairman Jimmy Fairgrieve on 99152741. We have a new website on Facebook too.