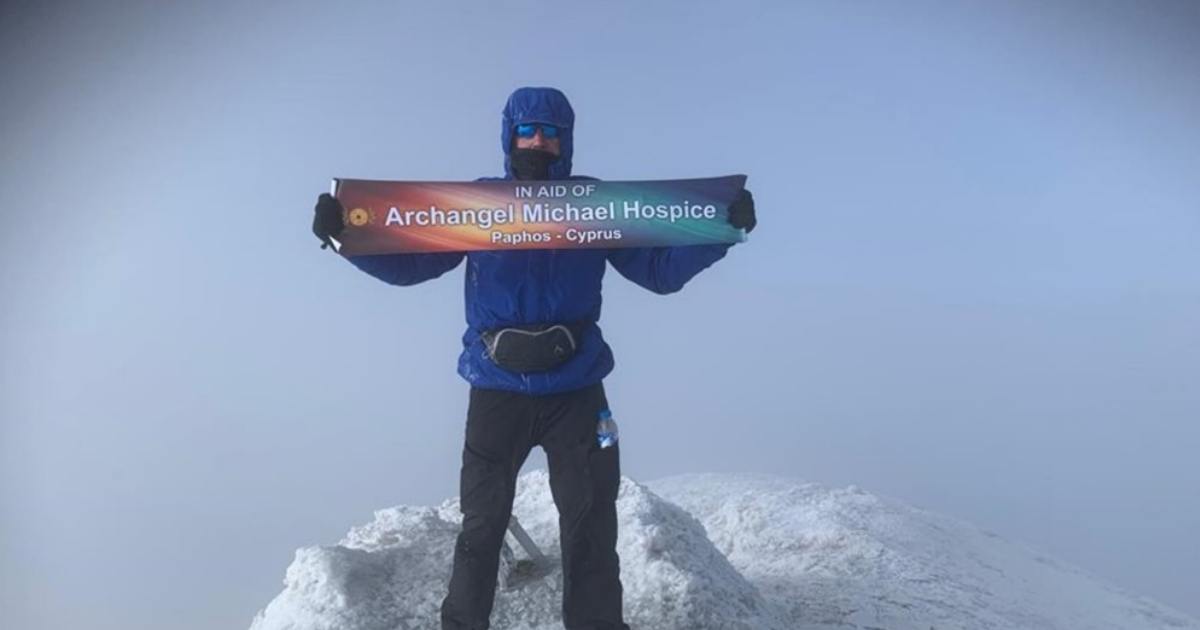 Between Sept 4th and 11th Tom Knight a parishioner from St Paul's church in Paphos Cyprus climbed Mount Ararat (biblical resting place of Noah's Ark) on the Turkish Iranian border to raise money for St Michael's Hospice Charity.
Mt. Ararat, the traditional resting place of Noah's Ark, is located in eastern Turkey near the Armenian and Iranian borders. The summit of Mt. Ararat is 5,165 meters (16,946 feet) above sea level. Ararat is a dormant volcano and its last eruption was on June 2, 1840. At present the upper third of the mountain is covered with snow and ice throughout the year. The Turkish name for Mt Ararat is Agri Dagi (which means mountain of pain). Adjoining Mt. Ararat, and 4000 feet lower, is the peak known as Little Ararat. Classical writers considered Ararat impossible to scale and the first known ascent was that of Frederic Parrot, a German physician, in 1829. Prior to the fall of the Soviet Union, Armenia was part of the Russian state and border conflicts between the Turkish and Soviet authorities often made it impossible for climbers to gain access to the mountain. Armenia has now regained its freedom but continuing conflicts with the Turkish government and Turkey's own conflicts with local Kurdish tribes have continued to limit further exploration of the great peak. If one is able to gain permission to climb, it is best to start from the Turkish town Dogubayazit on the south side of the mountain. The average climber who is experienced in high altitudes can complete the trek in three days, but it is better to allow four or five days so that exploration of the peak can be included. Late August is the best season for climbing.
Here is a short glimpse into his time tackling this challenge with pictures.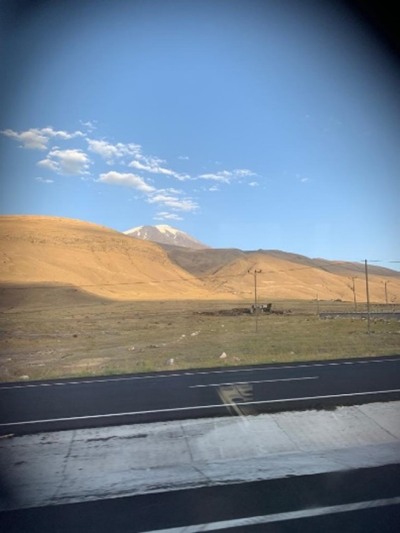 4th September Day 1
Robin I have finally arrived in Dogubayazt, city near to Mt Ararat after an eventful journey from Paphos, flights delayed and finding my way around Istanbul airport was a nightmare. This photo is my first glimpse of Ararat. We start climbing in the morning.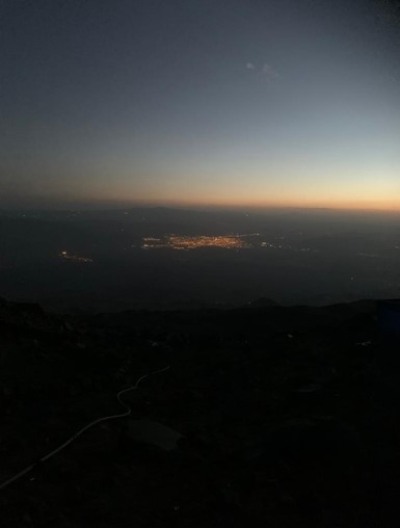 5th September Day 2
Robin I have arrived at Camp 1 this afternoon and now at an altitude of 10800ft. Below is the city of Dogubayazit. Tough day, tougher tomorrow. Tommy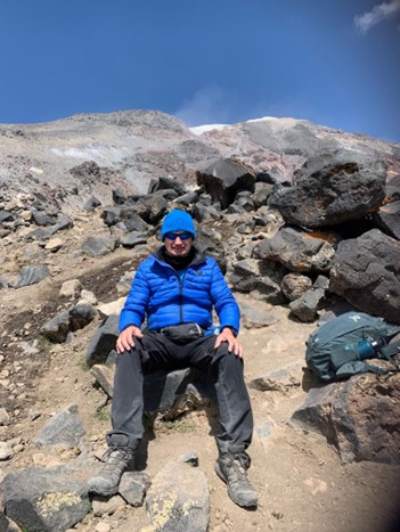 6th September Day 3
Robin today is acclimatization day. We are now at top camp at an altitude of 13500ft to get our bodies used to the lack of oxygen. Later we descend back down to 10800ft where we will camp for tonight. Tommy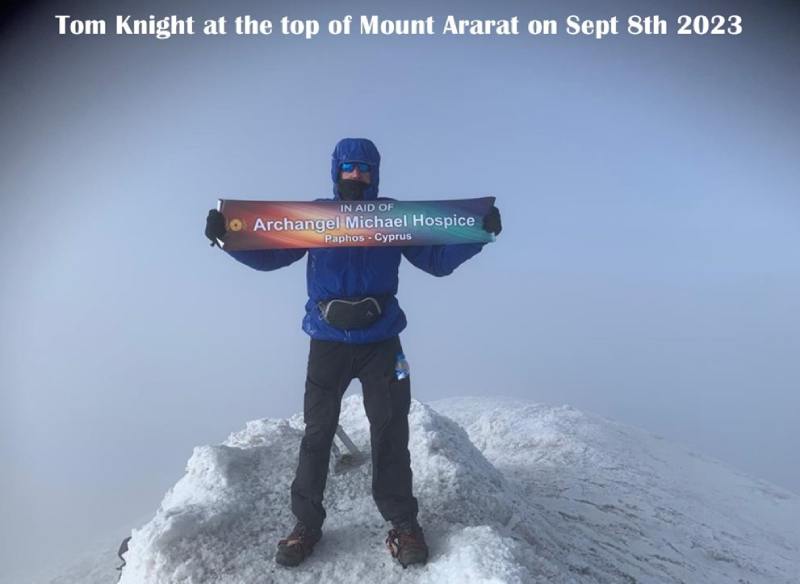 8th September Day 5
Made the summit just after 7am this morning. Sorry could not take a video as the outside temperature was recording -34 below and my hands were black. Also blowing a frost which makes everything white. Now at summit camp before descending to base camp. Tommy
Total Raised €4,000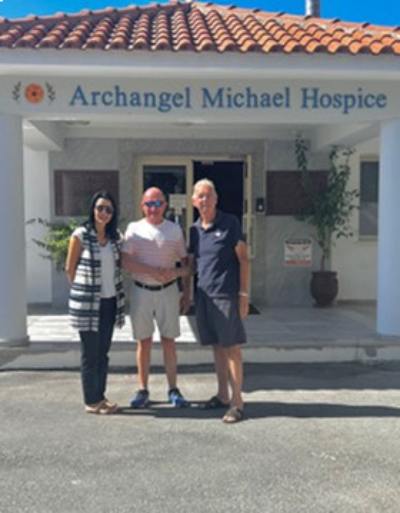 Tommy is seen here at the Hospice with David Hart chairman of the St Michael's Hospice charity and Mona Theocharides CEO of the Hospice.