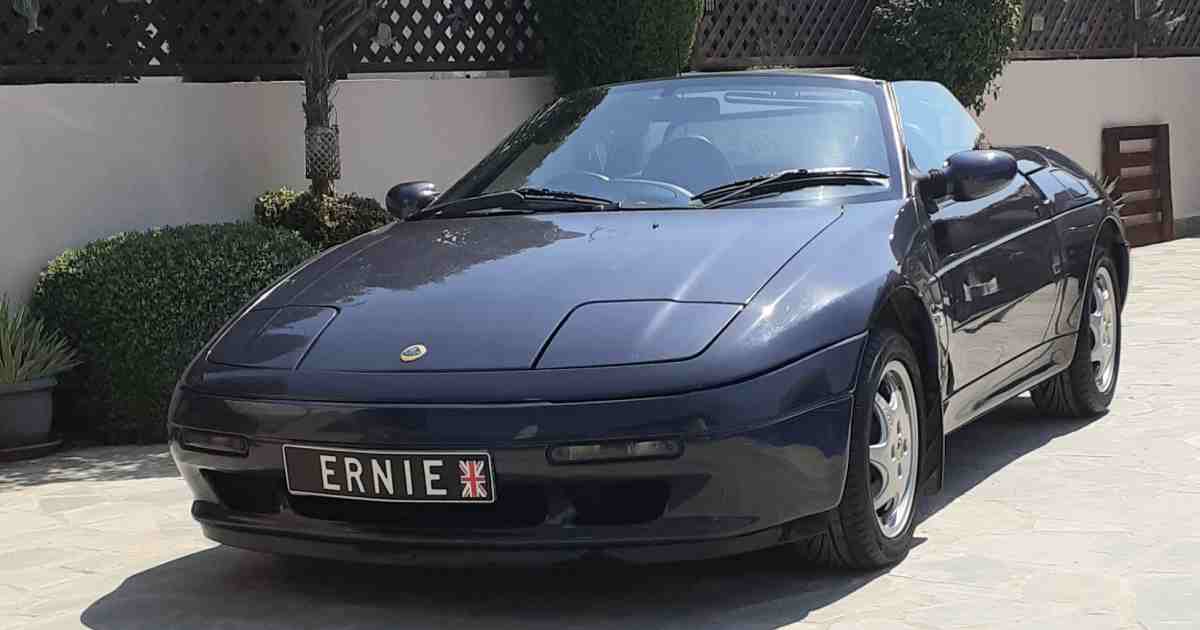 The Lotus Elan is perhaps most famous as the car driven by Emma Peel in the television series The Avengers back in the 1960`s. Indeed, a Mark 1 Elan, once owned by Diana Rigg, the actress who played Mrs. Peel, recently sold for over £160,000 ((more than 5 x the usual value). However, these early Elans had a reputation of unreliability, with poor electrics and leaking bodywork!
Our Classic for this Month may be an Elan, but is a M100, designed by the famed Maclaren F1 designer Peter Stevens in the late 1980`s, and is one of the best kept secrets of the Classic Car World. Described by the motoring journalists soon after its launch, as "the best front wheel drive, 2 seater, sport car ever produced, by any manufacturer, anywhere in the world".
This car, which is affectionately known as "Ernie", is owned by Paul and Diane Chadwick, who are self confessed Lotus fans, and also own "Eric", the Lotus Esprit, that was featured here in September last year. Paul agrees with the above description and says it is also reliable, comfortable, highly responsive, and a joy to drive. The Elan is powered by a 4 cylinder, 1588cc fuel injected, turbo powered, 16 valve, double overhead camshaft engine which produces 165 hp. To quote Eric Morecambe "Ernie is a bit of a goer" having a top speed of 136mph and is capable of 0 to 60mph in 6.5 seconds! Ernie is also no stranger to publicity as this car was featured in the October 1999 edition of the Classic and Sports Car Magazine.
You can view Ernie and other fabulous Classic Vehicles at any of our events and meetings, full details of which can be found on our Facebook page, or, on our webpage:
(www.paphosclassicvehicleclub.com),
or, telephone, 97760997.