Zucchini / Courgette – vegetable or fruit?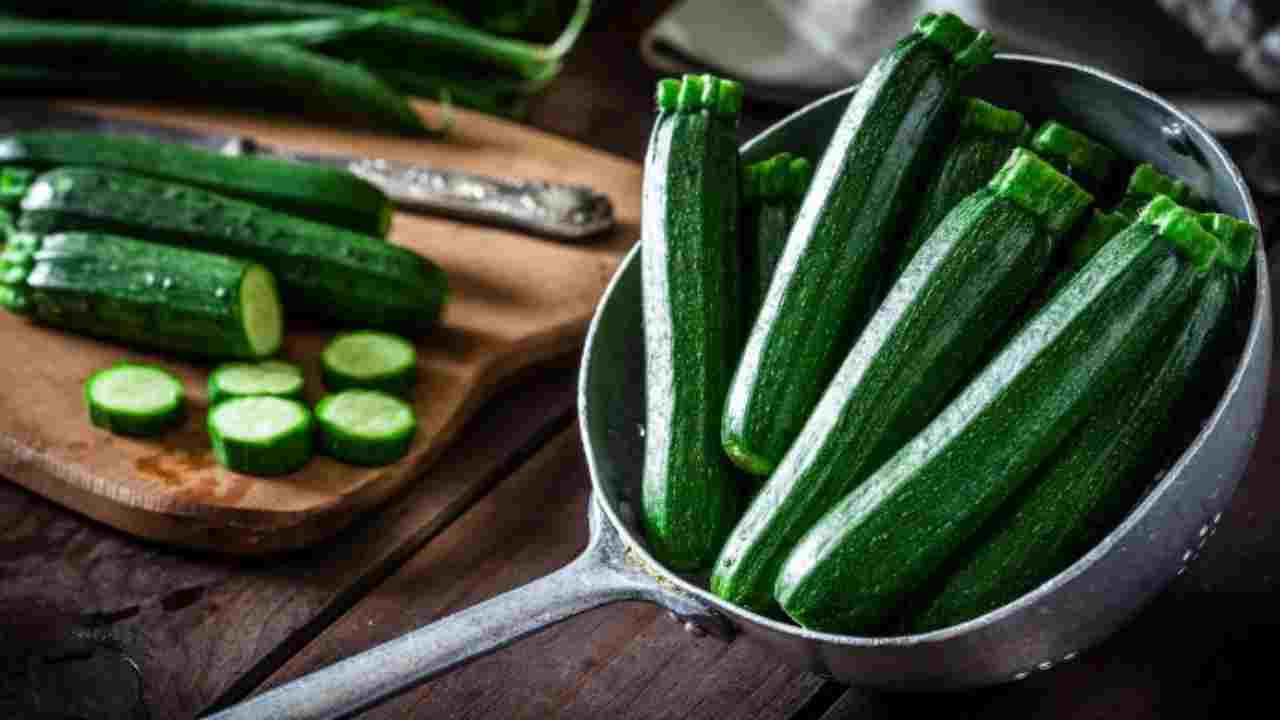 Although considered a vegetable, zucchini, also known as courgette, is a fruit and is from the same plant family as melons and cucumbers! They are packed with nutrients, rich in several vitamins and minerals and other plant compounds, so yes… very good for us! Zucchinis are packed with antioxidants and the highest levels are found in the fruit's skin so don't peel them! They are also water dense and contain both soluble and insoluble fiber thus promoting healthy digestion. Above all they taste good!
This time of year, especially in Cyprus, we have an abundance of zucchini! Here are some ways to incorporate it into your meals:
Add it raw to salads.
Stew it with other summer fruits and vegetables to make ratatouille.
Stuff with rice, lentils, or other vegetables, then bake it.
For a mild stir-fry, add olive oil and sauté it.
Boil it, then blend it into soups.
Serve it as a side, grilled or sautéed with a little garlic and oil.
Try it breaded and fried.
Spiralize it into spaghetti- or linguine-like noodles or slice it to replace lasagna sheets.
Bake it into breads, pancakes, muffins, or cakes.
Most recipes you find are perfect for summer dishes served with lovely crusty bread or as a side to your BBQ meats! Here are two recipes we love!
Zucchini Tomato Risotto
Ingredients:
4 tablespoons extra virgin olive oil, divided.
4 ounces cremini mushrooms, diced.
1 cup shallots, sliced in half circles.
1 1/3 cups Arborio rice
1 tablespoon fresh garlic, minced.
1 teaspoon dry oregano
1 teaspoon salt
1/2 teaspoon freshly ground black pepper.
Pinch red pepper flakes
1/3 cup sun-dried tomatoes packed in oil, drained, and chopped.
1/4 cup white wine
1 1/2 pounds zucchini, shredded on large holes of a box grater.
1 15.5-ounce can dice tomatoes with juice.
4 cups vegetable stock (1 quart), heated.
1/4 cup fresh basil chopped (Do not chop ahead or the leaves will darken. Chop at the last minute)
1/4 cup fresh Italian flat leaf parsley, chopped.
2 cups freshly grated Parmesan cheese
Instructions:
In a medium heavy bottomed pot, heat 2 tablespoons of olive oil over medium high heat. Add mushrooms and cook for three minutes.
Add shallots and cook for two more minutes.
Add remaining oil and lower heat to medium.
Once hot, add rice and stir and cook for two minutes.
Add garlic, oregano, salt, pepper, and pepper flakes and cook for one minute.
Add sun-dried tomatoes and cook one more minute.
Add wine to deglaze and lower heat to medium low.
Add the shredded zucchini as well as the canned diced tomatoes with juice and stir.
Cook until most of the liquid from the tomatoes and squash have been absorbed then start adding half a cup of stock at a time, letting each addition get absorbed before adding the next.
Keep adding the stock in half cup increments until all four cups have been used and the rice is tender. Total cooking time from the first step to tender rice is about 30-35 minutes total.
Remove from heat and stir in the basil, parsley, and Parmesan.
Serve with additional Parmesan cheese over each portion
Caramelized Zucchini Pasta
Ingredients:
1/4 cup extra virgin olive oil, divided.
1 cup cherry or grape tomatoes
8 ounces sweet onion, about half a large onion
2 large cloves fresh garlic
2 pounds zucchini (OK to go over 2 pounds if you have excess)
1 teaspoon salt
1/2 teaspoon freshly ground black pepper.
2 tablespoons fresh flat leaf parsley, chopped.
1 tablespoon fresh mint, chopped.
1/4 cup fresh basil chopped and divided.
12 ounces dry spaghetti or your favorite pasta
1 cup Romano cheese, grated, plus more for serving.
Instructions:
In a large nonstick skillet, heat 2 tablespoons of the oil and over medium high heat, blister the tomatoes. Keep aside.
In a food processor with the grater attachment, or using large holes on a box grater, grate onion and garlic and zucchini.
Set aside but do not squeeze water out water of zucchini.
Heat the skillet back up to medium heat and add half of the remaining oil. Then add the onion and garlic and cook for three minutes. Reduce to medium low heat.
Also heat a second large nonstick skillet with the remaining oil over medium low heat.
Add half the zucchini into one pan and the rest into the other. These two pans will be combined later after the moisture evaporates. Divide the salt, pepper, parsley, mint, and half of the basil between the two pans. Save the rest of the basil for later.
Cook on medium low stirring occasionally to evaporate the moisture, about 15-20 minutes.
At this point, start cooking the spaghetti and cook until it is still a little chewy. Drain but save 3 cups of pasta water.
Once the moisture evaporates in the two pans with the squash, they will start to brown. Continue cooking until both pans of squash are sufficiently browned, combine into one pan and add the one cup of grated Romano, 1 ½ cups of pasta water and taste for more salt and pepper. Remove from heat.
Place the drained spaghetti back into its pot and add in the zucchini sauce and the remaining basil and stir. Use more pasta water if needed to thin it down.
Top with the blistered tomatoes and more grated Romano cheese. Serve immediately.
For more recipes or info visit www.spiceandeasycyprus.com
or call us on +357 99104622