This month I celebrate twenty years living in Cyprus.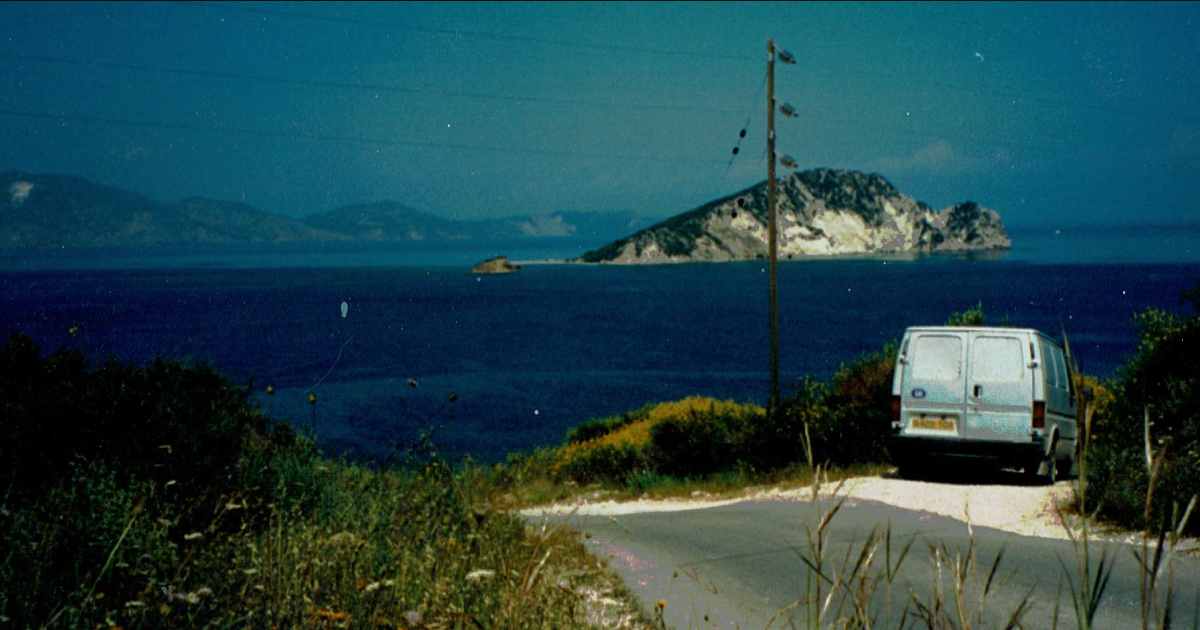 My adventure began twenty-two years ago when my musical partner and I packed our speakers, lights, guitar and a few worldly goods into his transit van and drove from Bedfordshire to the Greek island of Zakynthos, where we lived an idyllic life of beach by day and singing in tourist bars by night. Then in 2003 some reprehensibly misbehaving holiday reps caused trouble for tourism and live music became effectively 'banned' , leaving us with no source of income. A chance phone call from a Cyprus entertainment agency in the middle of the festival of St Dionysus offered us a contract til the end of the season in Ayia Napa, and it seemed a logical move: if we couldn't be on a Greek island, then perhaps Cyprus was the next best thing.
The journey from Greece to Cyprus actually proved more challenging than UK to Zaky. We'd rented and filled a house by this point, and thus owned way more than could be fitted into the van. And how to get the van to Cyprus? There were no ferries back then. We had to send it separately via an Israeli cargo ship, then fly without it. So our journey began, having sold and given away most of our hard-earned belongings, with a small ferry to the mainland and then a tortuous drive into Athens and the port of Piraeus, only to discover that the Israeli cargo ships sailed from an industrial estate the middle of nowhere. Pre-google and satnav, it's a miracle we found the place.
Then we had to get the vehicle onto the ship. Cyprus wasn't in the EU and the van had remained in Greece a little longer than it technically should, so the paperwork didn't quite match up. We were standing in an enormous empty warehouse with our documents in the hands of two very officious Greeks, like something out of Pulp Fiction. After an interminable wait, we were told "You give Mister Yiannis thirty euros". I would have promised Mister Yiannis my firstborn at that point, and handed over a €50. I was even given change!
When we finally were able to drive the van to the port, where it was handed over (containing all our worldly possessions) to be driven onto a ship. With much trepidation, we said goodbye and hoped very much to see it again in Cyprus.
We were then stranded in the middle of nowhere with guitars, microphones and everything we might need for the next few weeks. It was an extremely long and hot drudge with several cases back to civilisation and a taxi, to the nearest town where we could locate a bus to the airport.
Hours later, we arrived at Athens airport and were put on standby for a flight to Larnaka: we'd not been able to secure tickets, but were lucky to be called after only three hours. Delighted, we phoned our new boss , who said he'd meet us at the other end.
He didn't, and when we rang from Larnaka he instructed us to get a taxi and a receipt and be reimbursed the next day. But we were now in the land of the Cyprus Pound and we only had euros…this was now 2am but we were astonished to find a bureau de change open. The taxi took us to the hotel we'd been promised a room in, check in was still open and they DID have our reservation. The pool bar was still open and we made a beeline for it and ordered drinks to celebrate. But the irritated barmaid replied "Why you speak me in this Greek? I am Russian!".
Had we got the wrong plane? Were we in fact in a sunny region of Moscow? Oh, we had a lot to learn. Our new adventure had just begun.
Jezebel hosts a Quiz Night 7.30pm every Monday at The Hunter Cafe, Trimithousa. www.groovejetmedia.com