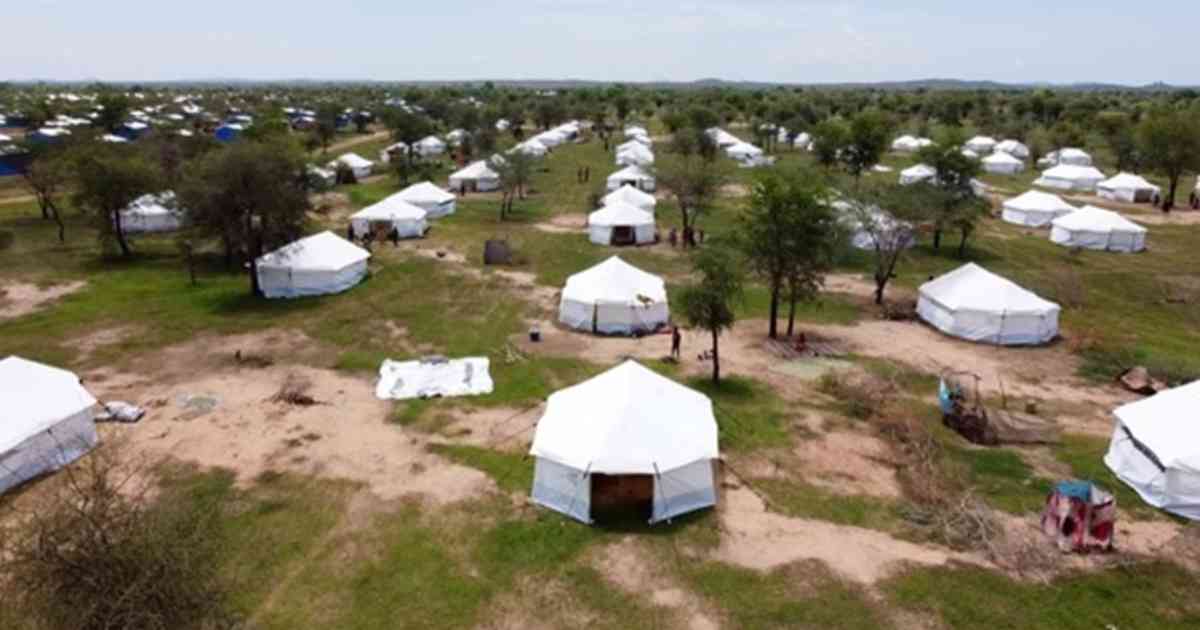 Do you ever watch the news, with its tales of drought, deluge and disaster, and feel so useless (and privileged)? If you believe in the family of man, and our responsibility to each other, sometimes the news is heartbreaking. But what can you do for people with such huge needs so far away?
Those feelings must have been going through the minds of members of Helston Lizard Rotary Club in Cornwall, England in 2000. But instead of throwing their hands up in frustration they decided to do something, however little, to help.
They came up with the idea of ShelterBox – a project to provide a family sized tent, sleeping bags, water purifying tablets, trenching tool and pots and pans, all packed into a sturdy plastic box. Their aim was to help 8-10 families a year. For a club from a small English town this was very ambitious.
Fast forward to the 2020s. ShelterBox is working in 11 countries, including Syria, Yemen, Burkina Faso, Ukraine, Pakistan, Somalia and Chad. In 2022 nearly half a million people benefited from Shelter Box's efforts. In total since the foundation of ShelterBox over 2 million people have received help with shelter and essential items.
This year Paphos Aphrodite Rotary Club is going to devote time and energy to informing people across the island (North and South) about the work of ShelterBox. Of course our aim will be to raise as much money as possible but equally important is to raise awareness of ShelterBox and its story of how you can make things happen and make a real difference. We will be working with Rotary colleagues across Cyprus to tell everyone the ShelterBox story and mounting events to raise funds for this essential (and regrettably increasing) work.
So, dear readers, what can you do to help? Well, it would be great if you flooded us with donations but that's not how it works, is it? Please look out for events designed to support ShelterBox and come along or drop something in our collection boxes. We will be working on this project all (the Rotary) year and we hope to ensure that Cyprus is a major contributor but, in a way more importantly, we want to ensure that the plight of so many people is recognised and that the efforts of ShelterBox to help are known so that giving can continue beyond this year.
We thank you in advance for any help you feel you can offer.
Ian Graves
Project Co-ordinator and ShelterBox Global Ambassador
Paphos Aphrodite Rotary Club
Contact at: [email protected]