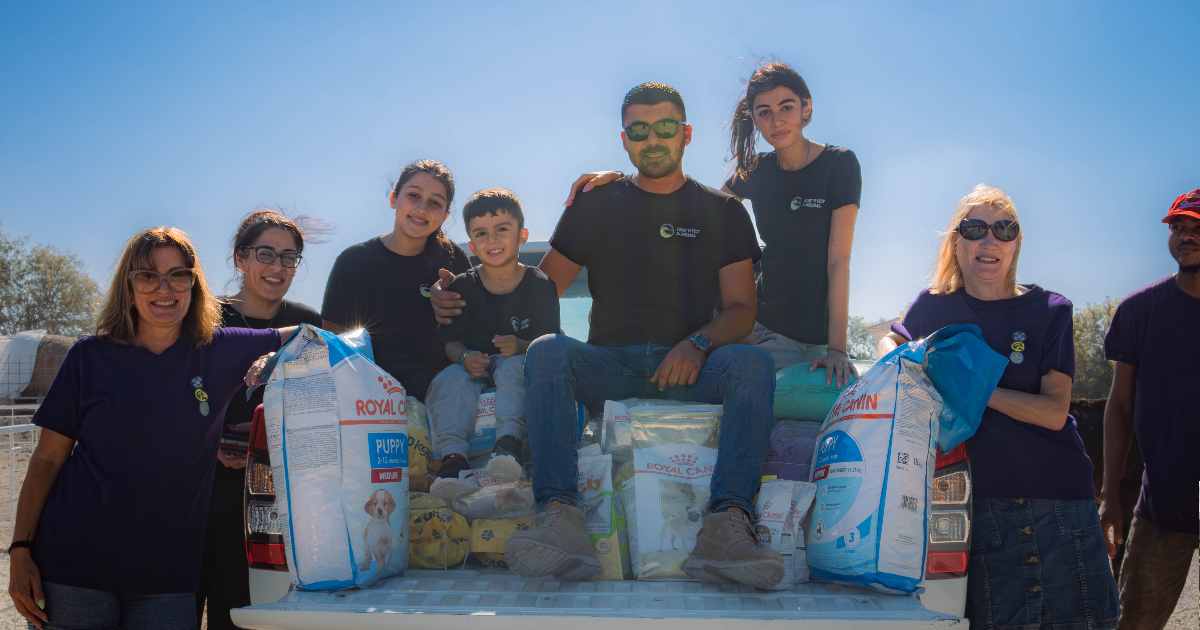 On the 23rd of September Pals in conjunction with Gems pet stores had the privilege of donating over €800 euros of food to the amazing Pafiakos animal rescue shelter.
It has become a home to so many lost and neglected animals. Dogs, cats, rabbits, goats, donkeys and horses. It is an unsung hero to the forgotten animals in Pafos.
We encourage you to go visit them they are open daily to the public if you bring food with you be prepared for a donkey ambush. All be it the friendliest ambush you can ever experience.
All the animals are so affectionate and loving. It really instills your soul with an inner peace. Especially when the world outside is so uncertain. You can count on an animal's love.
As, like most of the shelters, the biggest task is rehoming the animals. Although the shelter is a beautiful place it isn't a substitute for a dog or cat being in a home.
Rehoming Dogs and Cats is an absolute priority, after making sure all animals are healthy and socialised they are put up for adoption.
Joe is an amazing guy and an expert on animal transport. With an efficient team and a flawless plan to transport pets to owners to their new homes. Creating new beginnings for Cyprus' Dogs and Cats.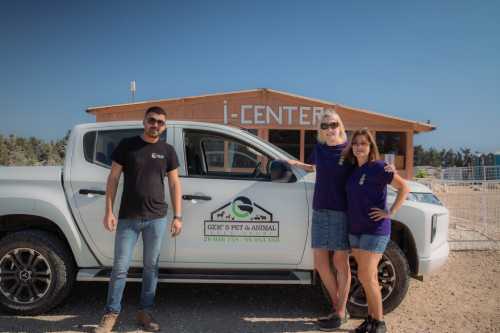 You can follow all the rehoming successes on their Facebook page
https://www.facebook.com/paphiakos
There are so many ways you can help too.
Sponsor any animal from the shelter.
Donate food, finances and even your time.
CONTACT Colleen, she is a superstar and will help you find your way to help no matter how big or how small.
[email protected]
We want to give a shout out to the unsung heroes of the animal rescue shelter, all the amazing volunteers!!!!!! Naming no names but you know who you are!
You are exceptional.
This initiative started by Gems pet stores to support Cyprus shelters and bring everyone together. Will continue to donate to our local shelters. Where to next? Read all about it in the December issue of Pals Magazine.
What a wonderful thing.