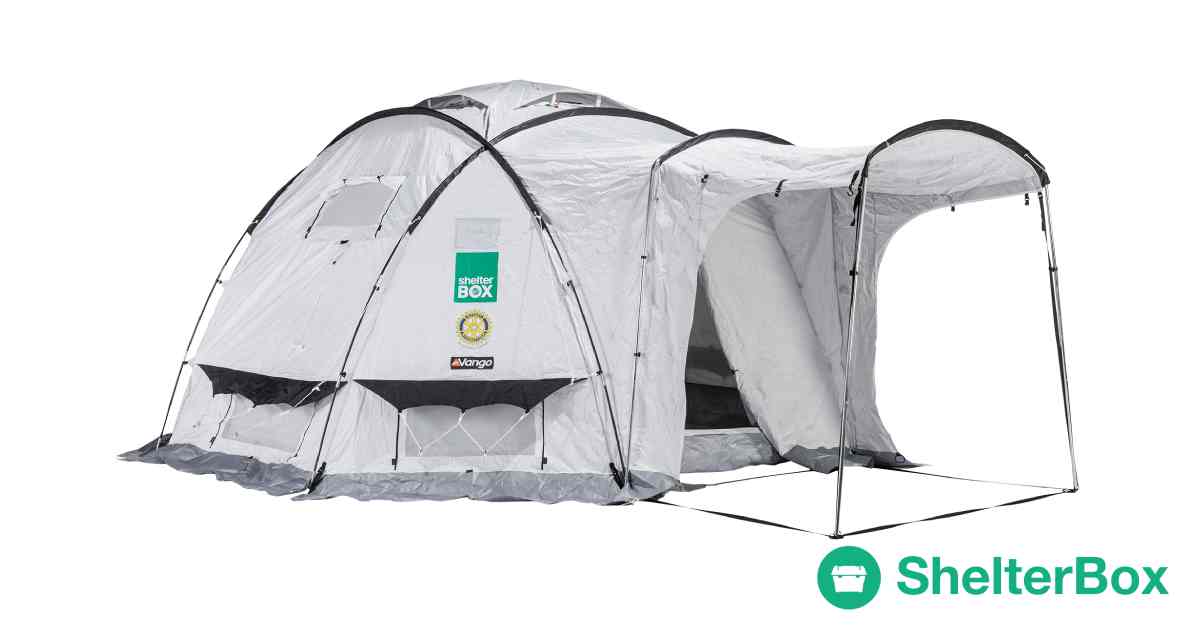 It is easy to talk a good game. We have all met the person. Who would have scored the goal if they had been on the pitch or cooked that meal much better. And we have all read an article in the paper about some disaster and been horrified by the suffering described but then just turned the page. After all what can we do about such humanitarian disasters?
In my column last month I described the work of ShelterBox and how Cyprus Rotary is going to make a huge push this year to raise funds to support their work. Sadly, since then, there have been at least three illustrations of why the work of ShelterBox is so essential. Wildfires in Greece, the earthquake in Morocco and the floods in Libya have left thousands dead and many more thousands homeless. Those spared death have an urgent need of help now, which is why ShelterBox mailed me asking for support.
Although they keep stocks of tents, cooking pots, water purifying supplies etc. they always need more and need to buy in more stock so they can be prepared. You can bet that by now ShelterBox has found a way to get such vital supplies to Morocco and will be doing the same in Libya soon.
Now I can't personally aid relief work in Morocco or Libya. I am over 70 so even if I got to a disaster scene I would probably only make matters worse! So my contribution has to be about raising funds so that others can do the essential work. This is where you too can help.
We are not looking just for your cash (though we need that) but for your support for events through the year. There will be music, quizzes and hikes as a starter. Please come along and enjoy yourself knowing you are helping people who desperately need help- just to stay alive. So look out for events with the words 'Cyprus Rotary shelters the World'.
Rotary Clubs have a duty to help worthy causes. You cannot be a Rotarian without having the mindset which says 'We may not be able to help everyone but we can help some. We will do what we can.'
See you at one of the events.
Ian Graves
Paphos Aphrodite Rotary Club
PS If you would like to contribute now just google Shelterbox. If you would like to contact me about Rotary membership or anything else my address is [email protected]
Find out more about ShelterBox here