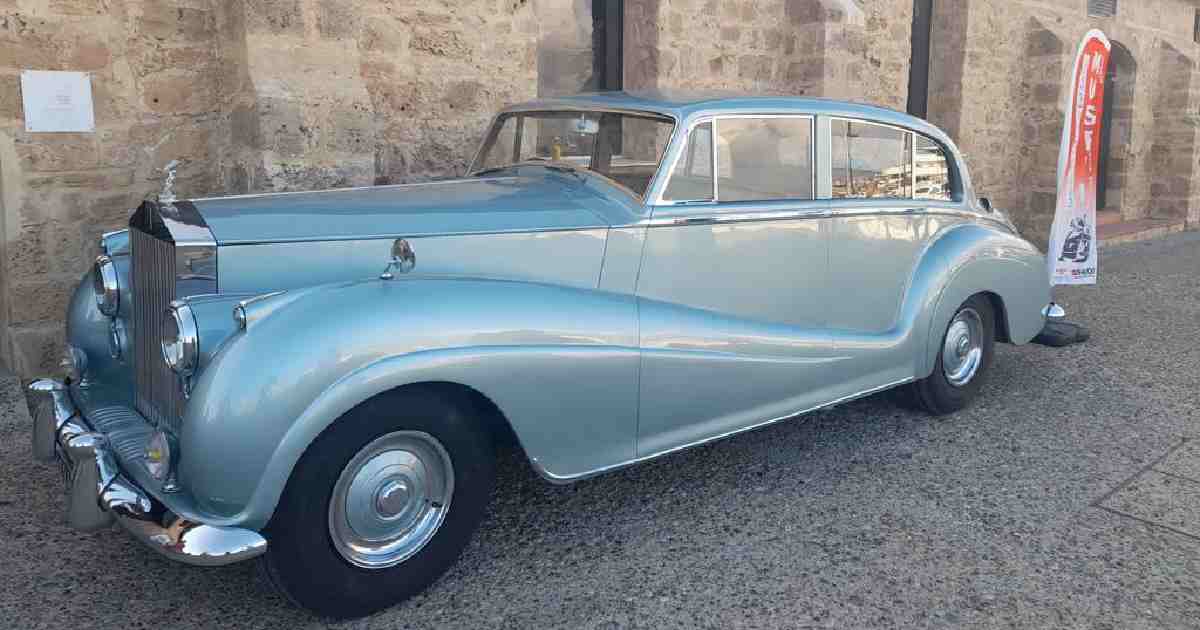 You will all recognise our Classic of the Month as a Rolls Royce from the imposing radiator and iconic "Spirit of Ecstasy" mascot. However, what you will not know is how special and unique this 1955 Silver Wraith actually is.
The car was coach-built by the Park Ward Company in Willesden, London on a long wheel-based chassis and delivered back to Rolls Royce. Here it joined the Experimental Department and was constantly modified and updated to prototype new features and proposed developments. This Silver Wraith was, as a consequence, the first RR to be fitted with power steering and air conditioning.
In 1959 the car was used to provide driving instruction/practice for the Queen`s chauffeurs in preparation for a Royal Tour. Unfortunately the tour was cancelled and the car was therefore returned to its development role. It is remarkable that the car survived, as usually development cars such as this are broken up and scrapped when no longer required. However, this Silver Wraith became an instructional vehicle and was loaned to the Willesden Collage of Technology. It miraculously survived the attention of the students, and fortunately came into the ownership of Peter Jarvis and Annabel Czajka in 2017. The car, whilst complete, was in a deplorable state so they set about the herculean task of returning this Roll Royce to its original former glory. The engine and gearbox were completely rebuilt, the chassis and running gear renovated and the bodywork stripped of 48 coats of paint, repaired, prepared and repainted in the original Silver Mink colour. The luxurious interior was meticulously restored, with Soft Stratos leather seating, walnut trim, Wilton carpets, and West of England Cloth headlining. Their 3-year restoration resulted in the beautiful, immaculate, and original Rolls Royce Silver Wraith that we see today.
However, Pete and Annabel do not believe that the car should be treated as a museum piece and drive their Rolls Royce as much as possible. They usually refer to their car as "the Old Girl", and, by the way, Annabel actually grew up in a house next door to the Park Ward site where the car was originally made.
You can view this and other classic vehicles at any of the PCVC events, full details of which can be found on our Facebook page, or, our website (www.paphosclassicvehicleclub.com), or, telephone 97760997