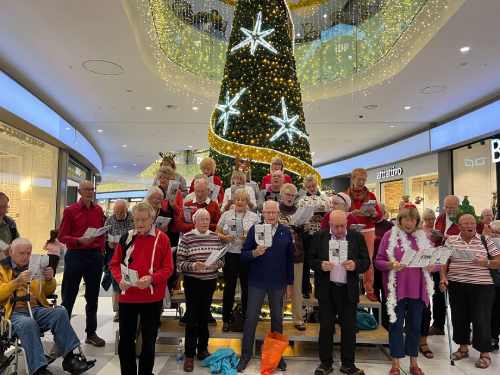 A belated Christmas Review
All services at our three churches during the Christmas period were well attended and it was lovely to have Bishop Michael take two of our services at St Luke's and St Stephen's. On the Friday before Christmas, members of our congregations gathered to sing Carols in the Kings Mall in Paphos. The event went extremely well and we received a lovely message from the management thanking us and ending with 'see you next year'.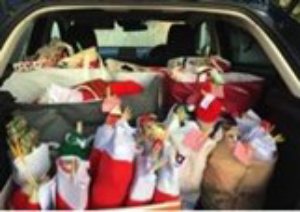 Christmas is a time for giving and sharing and this is evidenced by our three churches who each supported local initiatives. At Ayia Kyriaki, gifts were donated for the children at Kofinou refugee camp. As in previous years, St Luke's provided shoe boxes filled with essential personal items for donation to seamen who are in port at Limassol, away from their homes and families at Christmas. This is a project coordinated annually by the Mission to Seafarers. From St Stephen's, 78 gift-wrapped presents, which congregation members had donated and left under their church 'giving tree' were delivered to Social Services as a contribution to the needy children and young people in Paphos.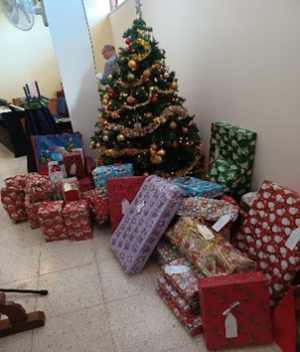 Looking forward, from a quiet January, February gets busier, leading up to the beginning of Lent. Valentine's Day is a popular time for couples to become engaged. We are always delighted to hear from those who wish to have a religious ceremony here in Cyprus – visit our wedding website at www.yourcypruswedding.org to find out more. Shrove Tuesday is when pancakes and other treats are enjoyed before Ash Wednesday when we shall be celebrating the run-up to Lent and Easter with special church services.
Our regular services are:
Ayia Kyriaki, (by St Paul's Pillar) Kato Paphos
Sunday – Sung Eucharist at 8.15 am
Holy Eucharist at 6.00pm (first Sunday of the month)
Wednesday – Said Eucharist at 9.00 am
St Luke's, Prodromi
Sundays – 1st and 3rd – Morning Worship at 11.00 am
2nd and 4th – Holy Communion at 11.00 am
St Stephen's, Tala
Sundays – 1st and 3rd – Holy Communion at 11.00 am
2nd and 4th – Morning Worship at 11.00 am
For further details of all of our church services and our many other events and community activities, please visit our website www.paphosanglicanchurch.org