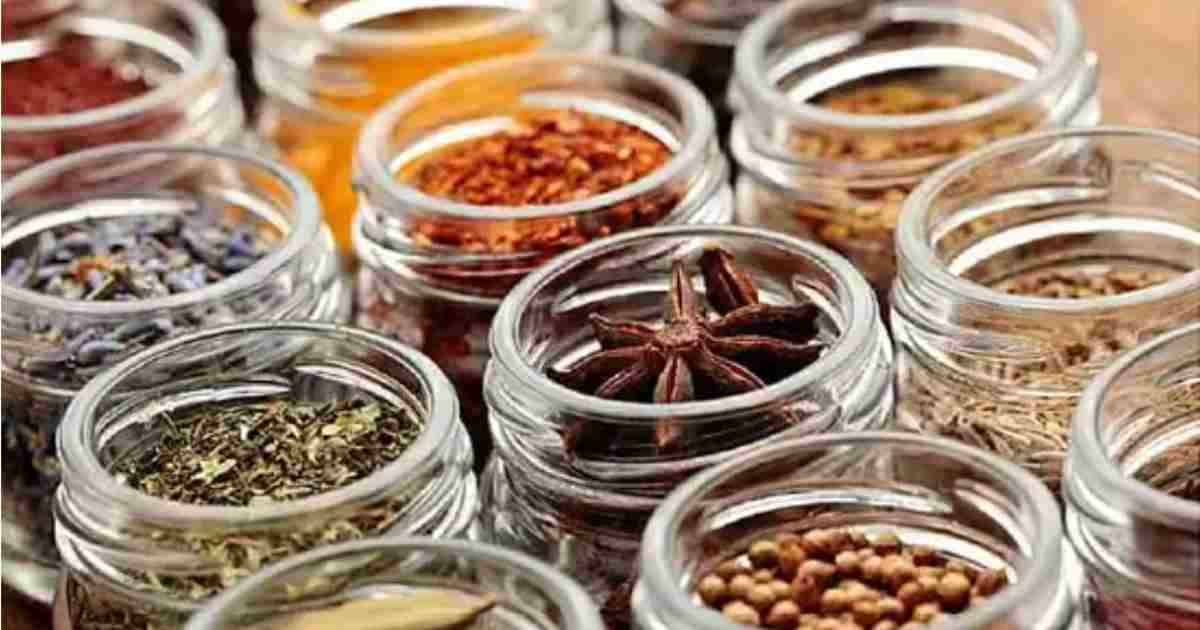 Of course, inside the Spice House we're all about flavours and aromas of spices and herbs from Cyprus around the world!
Spices and herbs have been used for centuries both for culinary and medicinal purposes. They not only enhance the flavour and aroma of food and drinks, but also help protect from acute and chronic illnesses.
There is ample evidence that culinary spices and herbs possess antioxidant and anti-inflammatory properties, glucose, cholesterol, and blood pressure lowering activities and they are known to improve memory, cognition, and mood.
It is not difficult to include spices and herbs in your daily life, but we would like to make it easier by giving you ideas along with recipes for you to try.
Our number one spice at Spice&Easy is and always has been turmeric (active ingredient curcumin). In the last few years this wonderfully bright yellow spice has caught people's attention for its antioxidant and anti-inflammatory properties thus helping to build and strengthen your immune system (just what we need this time of year to help combat colds and viruses) and also help to ease joint pain.
If you love Indian food, it's easy to include turmeric in your cooking and if you don't, here are some great ideas how to use this wonderful spice!
Our Favourite Cold Busters!
Prepare a 300g – 400g jar of raw (unheated) honey by slowly stirring in one large tablespoon of turmeric with a fork. Add a good pinch of black pepper and a teaspoon of ginger to the mixture and mix well. Now you're all set with your turmeric wellness blend to:
Make a cup of turmeric tea by adding a heaping teaspoon of the mixture to hot water or to a cup of green tea for your morning caffeine boost!
Add to hot milk for your bedtime "golden milk". Try it with coconut milk – it is so delicious!
You can even stir into your morning porridge.
For your turmeric teas you can include small amounts of the winter spices such as cinnamon, nutmeg, and cardamom.
Using Turmeric Powder
Add turmeric to your homemade soups with lots of veggies and oregano to fight those germs!
Add a pinch to your scrambled eggs, omelette, frittata, tofu scramble and more!
Add to your rice, lentil, and grain dishes!
Toss a little with your roasted veggies and garlic!
For your afternoon treats, try these Cashew, Banana, and Turmeric Muffins
Ingredients
1 cup chopped cashews
3 mashed ripe bananas
¼ cup melted coconut oil
1 teaspoon baking powder
1 teaspoon each cinnamon, turmeric, nutmeg, cardamom, cloves, and salt
Instructions
Mix dry ingredients and wet ingredients in separate bowls. Slowly mix wet ingredients into dry and pour into lined muffin tins. Bake at 350 degrees for approximately 25 minutes, or until a toothpick comes out clean.
A teaspoon a day of this powerful spice is all you need to reap the benefits!
Always add a pinch of black pepper along with your turmeric as it improves the bio availability thus making smaller doses more effective.
Next month, we will include ginger with more turmeric recipes for lunch and supper dishes.
For more recipes or info visit www.spiceandeasycyprus.com or call us on +357 99104622