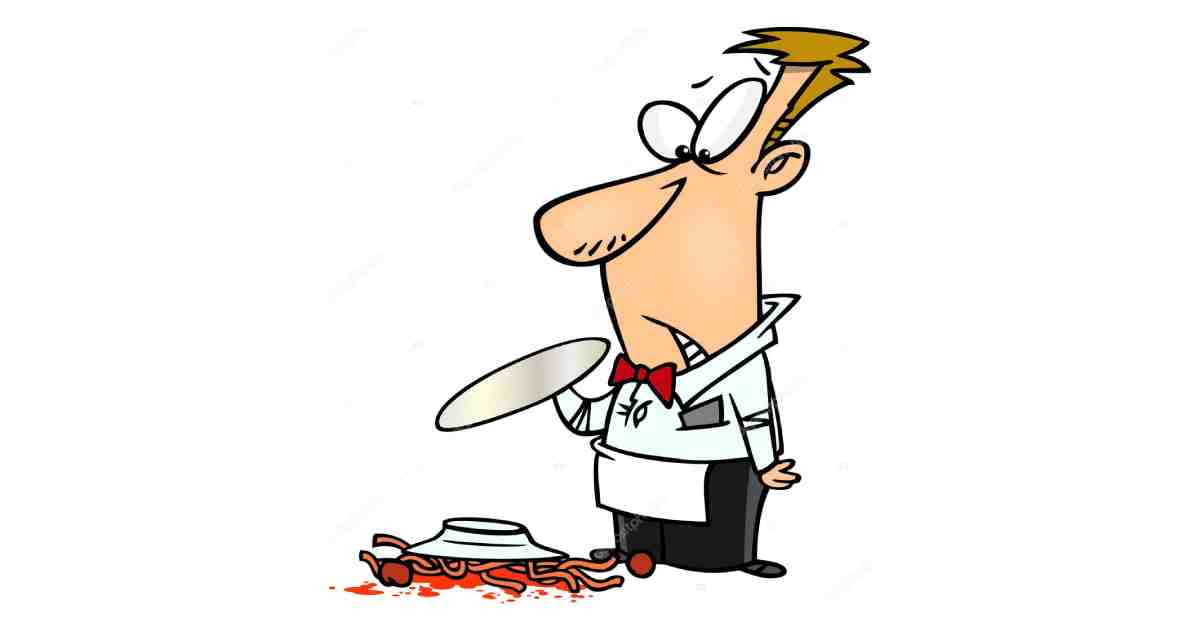 The latest trend in wedding entertainment is Singing Waiters. Towards the end of the meal, a waiter will drop a tray or have some spectacular fail, and another will come running across to tell them off. An argument ensues, and then they suddenly burst into song, then musically entertain the guests for anything between one song and an hour. It's a fabulous way of bringing the guests together with a talking point and getting everyone into the party mood ready for the first dance.
As an entertainments agent I find it sometimes hard to fill these jobs as they are one-offs, mid season, and at an odd time of day that would clash with the tail end of a day job and the start of an evening gig, and at least two singers with acting skills are needed each time.
At the tail end of last summer I was working every day on a boat, singing and bar-tending, then every evening as a wedding DJ, lugging speakers about, as well as taking bookings for the agency. This resulted in damage to one shoulder; fortunately my left, so I could continue singing, writing, and serving one hand, but needed help with carrying and setting up equipment, as well as dressing and tying my hair back. Meanwhile one singing waitress gig was proving difficult to fill, and when the last singer was unavailable I realised I'd have to fulfil it myself. No problem, I thought, I'm a singer, I've done some acting. The best man wanted a barmaid to bring a tray of shots over during his speech, but spill them all over him and start singing. Shots? Spill? No problem.
Until I realised who this wedding party were. I'd been DJ for the bride's hen night the night before, so 50% of the wedding party already knew me by sight. So I needed a disguise, not only as a barmaid, but as somebody new. One beach bar uniform, hat, shades and wig later I found the perfect decoy – the sling that I wore at all times other than gigging – a one-armed waitress is bound to drop a tray of shots., and the sling was the perfect place to hide my microphone.
The event went swimmingly, the bride and maids didn't recognise me until I pulled off sling (ow), shades, hat and wig and sang Mamma Mia and we all had a great time, and with my old Abba partner Lisa, we've done many more since.
The shoulder took the whole of the winter and hundreds of tedious hours of physiotherapy to heal but I can now plait my own hair, dress myself, do the 'we will rock you' arms should I desire, although I shall never pole dance again. I took a weekend to celebrate at a hotel in Ayia Napa. DJing weddings means I work in many different hotels and most nights sneak to the buffet after everyone has taken their fill, and subtly grab some dinner when nobody's looking. It took me a while on the holiday to relax and realise that I could go whenever I wanted as a bona fide hotel guest.
First dinner time, I'm happily helping myself to salads when I turn a corner and step into some spilt beetroot juice. Wearing flip flops, I slip immediately, food flying everywhere, plate smashing Greek-style and I crash into the buffet itself. Waiters appear on all sides and everyone stares. Desperately embarrassed I assure everyone I'm OK, I'm fine, grab a new plate and try to carry on. Thank goodness this happened on holiday and not while I was trying to sneak some wedding buffet.
The next day my ribs are black and blue and I have a whole new set of 'can't dos', but fortunately it's healing a lot quicker than the shoulder. Explaining to my line dance teacher why I'm missing class this week, I told her of my embarrassing moment. She simply asked "Why didn't you just burst into song?"
Jezebel sings on the Sea Star yacht every Sunday 11am-3pm www.groovejetmedia.com