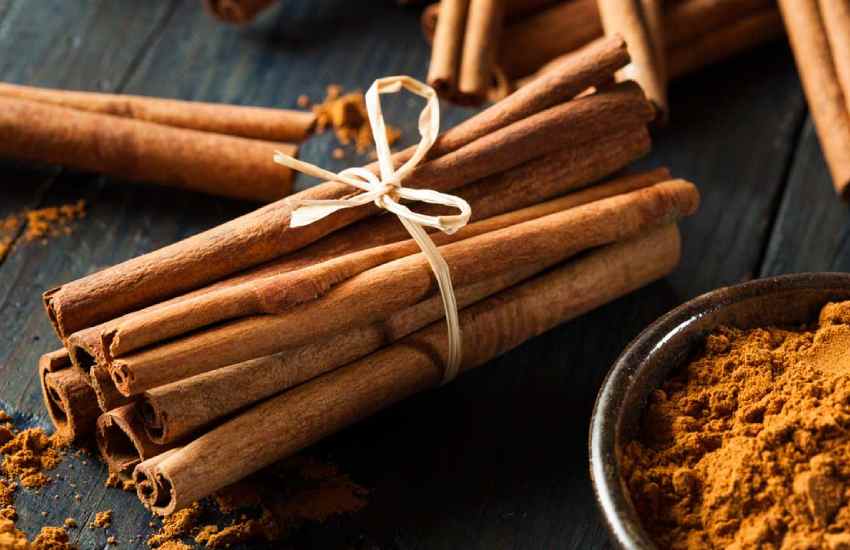 Cinnamon is among the most distinctive spices, known for its sweet aroma and warm sweet flavour, it has been prized for thousands of years! Aside from adding wonderful flavour to our food, cinnamon also has many worthy health benefits, it's packed with antioxidants, has anti-inflammatory properties, and helps regulate the metabolic rate of insulin thus having a positive impact on blood sugar levels. Did you know that simply adding a teaspoon of cinnamon to a warm drink can ease the symptoms of cold and flu? There are two general types of cinnamon, true Ceylon cinnamon and Cassia cinnamon. True Ceylon cinnamon always being the best choice due to its lower coumarin content! *
Cinnamon is one of the world's oldest and most popular spices, it appears in dishes in almost every country. Added to curries on the Indian subcontinent, savoury chicken and lamb dishes in the Middle East, Greece, and Cyprus. Enjoyed with chocolate, chili and sweet potatoes in Mexico and the USA. In the West it is more commonly used in baked goods, such as cinnamon rolls and cookies, with apples and other fruits in pies and crumbles. Cinnamon is often associated with dishes enjoyed during winter, such as pumpkin pie, spice lattes and mulled wine, but it can also be used in a variety of recipes from soup and stews to breakfast cereals, healthy teas, and even winter cocktails!
Greek and Cypriot cooking calls for cinnamon on a regular basis and not only for sweet dishes! It is also used in small amounts for certain savoury foods, especially those where meat is combined with tomato sauce, like Greek spaghetti with meat sauce, moussaka, or pasticcio, and stifado. Why not try adding a little cinnamon the next time you make your meat sauce for spaghetti!
Cinnamon has such a wonderful, sweet aroma we just love it wafting through the air when we cook with it in the Spice House. We hope you enjoy it too when you make these cookies, one of our favourite recipes:
Greek Olive Oil Cinnamon Cookies
Crunchy Greek cookies are only made with olive oil, sugar, and flour. Perfect little bites to go with your morning coffee or afternoon tea.
Ingredients
½ cup olive oil
¼ cup unrefined sugar + more for sprinkling
¼ cup brown sugar
½ cup orange juice
2 cups flour
1 teaspoon baking powder
½ teaspoon baking soda
½ teaspoon cinnamon + more for sprinkling
Instructions
Preheat oven at 180 Celsius
In a large bowl mix the olive oil, sugar, and orange juice with a wooden spoon.
In a smaller bowl mix the flour with baking powder, soda, and cinnamon.
Start adding the flour to the olive oil mixture gradually mixing with the spoon. You should have a soft dough, but not sticky so you can roll into circular shapes. Be careful not to add more than needed.
Cover the dough and let it sit for 10 minutes.
Grease a pan with a bit of olive oil.
Make the cinnamon sugar mixture by mixing 2 tablespoons of sugar with ½ teaspoon cinnamon, blend well.
Start making your shapes. For little cookies, I take about a teaspoon of dough and roll it out in a thin cord and then make the shapes. Dip into the cinnamon-sugar mixture on both sides-place on the pan.
Bake for about 15-17 minutes.
Let them cool and remove.
*(As Coumarin has mild blood thinning properties, if taking medication with the same properties it is best to check with your doctor if you consume Cassia Cinnamon on a regular basis.)
For more recipes or info visit www.spiceandeasycyprus.com or call us on +357 99104622