Sun, sea and sand are, for many, the ideal ingredients for a perfect summer break. This month, as we are getting into more tolerable temperatures, our fundraising and fellowship activities are restarting with the annual Sunset Cruise from Latchi on Thursday 7 September: all monies raised going towards church funds.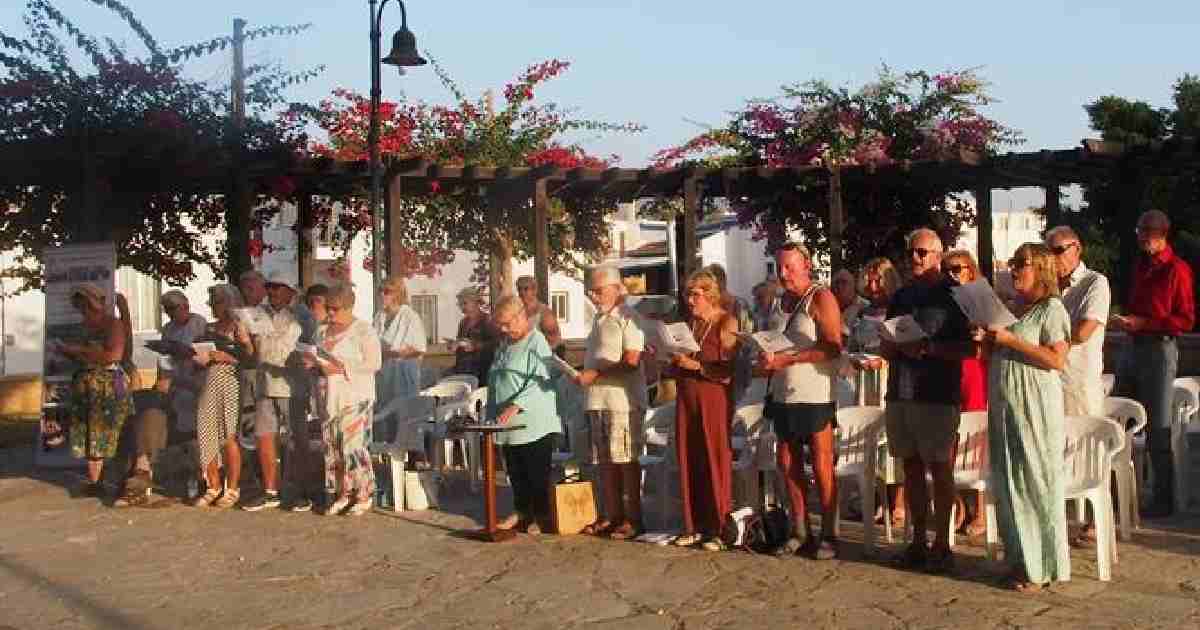 Saturday 16 September is the date for another of our annual favourites – 'Songs of Praise in the Park'. Starting at 5.30pm in Ayios Andronikos Park, Polis this special outdoor event has popular hymns, poems and readings on the theme of The Four Seasons. Hosted by St Luke's Church, Prodromi, by kind permission of the Mayor of Polis. Location maps for the park can be found on our website. Why not join us? Everyone is welcome.
Although harvest in Cyprus usually takes place around late Spring or early Summer, being a mostly British ex-pat congregation, we continue to celebrate in late Summer or early Autumn. This year Harvest Festival services at our three churches will be held on Sunday 24 September. Traditional and popular hymns will bring back memories from our childhood, and harvest gifts will be distributed within the local community. Everyone will be warmly welcomed at all services.
Regular Church Service Times
Ayia Kyriaki
Sunday – Sung Eucharist at 8.15 am
Holy Eucharist at 6.00 pm (1st Sunday of the month)
Wednesday – Said Eucharist at 9.00 am
St Luke's, Prodromi
Sundays – 1st and 3rd – Morning Worship at 11.00 am
2nd and 4th – Holy Communion at 11.00 am
St Stephen's, Tala
Sundays – 1st and 3rd – Holy Communion at 11.00 am
2nd and 4th – Morning Worship at 11.00 am
For more information about church services, locations and our other Parish and community activities please visit:
www.paphosanglcanchurch.org