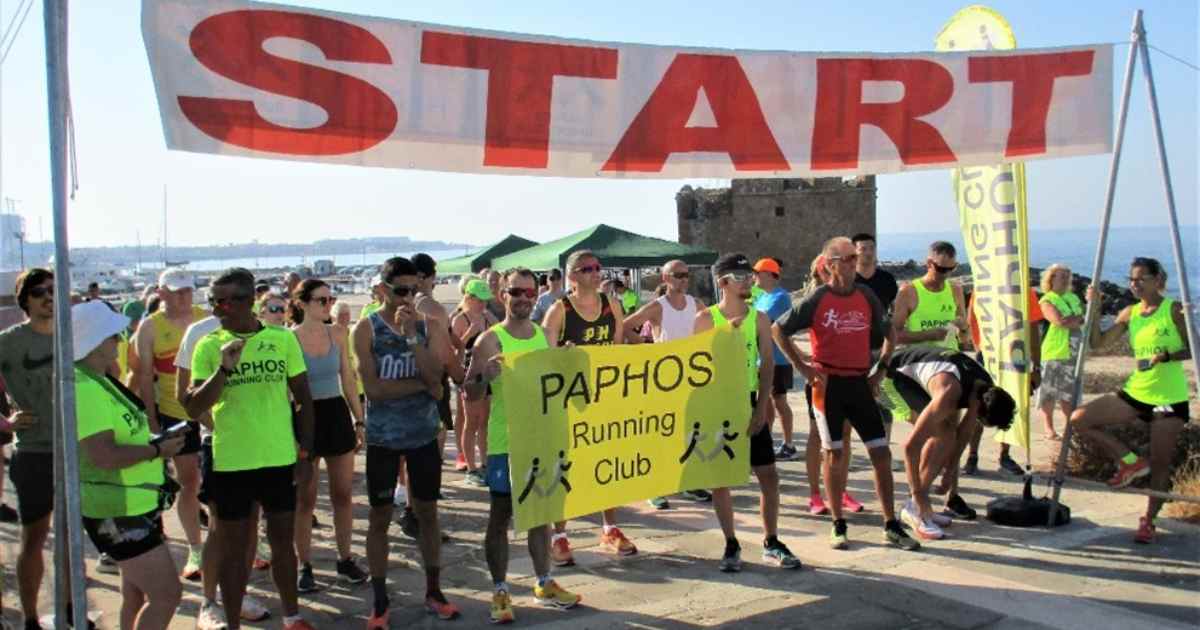 Although our weather is not conducive to extreme exercise at this time of year, whatever our ability, we find ways to keep ourselves busy and stay fit. For example, most of us meet much earlier in the morning or wait until the cool of the evening before we venture out to exercise and the emphasis is usually on shorter, quality sessions rather than long arduous slogs.
Not everyone thinks quite like that however. Chris Coleman for example recently ran 100 miles in under 26 hours (MILES!) and although this was over the South Downs in the relatively cool UK, all his training was right here in Paphos!
Mere Mortals
Chris is of course the exception so for us mere mortals, we offer a variety of activities ranging from monthly Triathlon Training; Sole Sisters social runs three times a week; organised bike rides for beginners right up to international standard; coaching sessions for open water swimming from our 2022 Masters National swimming champion Martin Hodge; a walking group which meets every Friday, and lots more besides.
Couch to 5km Programme
Our next gradual, 9 week programme for those either resuming running or venturing into it for the first time starts in September so contact Sue Cordrey (below) if you are interested.
Triathlon Training Session 6th July
In very hot conditions, 20 triathletes lined up for this handicap training session in which the slowest started first and the quickest started last. Cyprus' Commonwealth Games triathlon contender Panayiotis Antoniou and his teammate Ioannis Aresti blasted through the entire field to set a new course record of 39m:21s, and Janet Sutherland out-performed her handicap to be the first solo participant to finish the 15km course.
Paphos Park Run 3rd July
Another good turn-out this month saw the aforementioned Panayiotis Antoniou smash the course record despite the heat and our members Kathy Jackson, Theo Stephler, Jill Harris and Stephen Jobson all winning their age groups.
Don't miss our next Paphos Park Run, which is held on the first Sunday in every month, along the scenic coastal path route starting near the Fort in Paphos harbour.
Paphos 5km Park Run 8am Sunday 7th August
Course Records: Men 16m:43s Women 17m:24s
Enter FREE via the Paphos Running Club Website
REGISTER ONCE FOR THE WHOLE SERIES
BRING YOUR BAR-CODE EVERY TIME
Contacts:
For more information on all of the above, see our Facebook Page, or better still, come along 07:15 any Saturday to Coral Bay Bus Terminus for an all-abilities activity, followed by breakfast in the Frog and Toad.
www.paphosrunningclub.org
Facebook: Paphos Running Club
President Sue Cordrey +357-9763-8375
Running Captain Allan Devereux +357-9998-3352
Walking Captain Truus Shannon +357-9676-3708