In 2018 our company, Paphos Property Professionals, started our "Christmas Charity Appeal" to all our customers, tenants and landlords, except for 2020, due to Covid.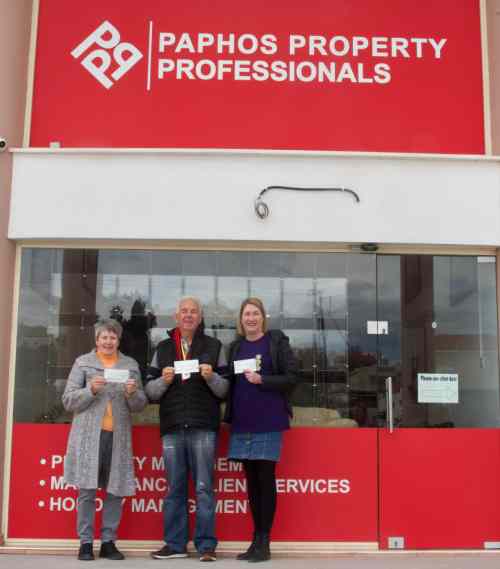 We started this as a Christmas appeal, as this is the season where we may feel more inclined to help the less fortunate around us. We decided as a company not only to donate but to launch an appeal to all our valued clients, to assist us in helping the following local charitable organisations.
St Michaels Hospice
Paphos Kidney Association
Paphiakos – Animal Rescue Cyprus
In the past 4 years we have managed to raise donations to the value of almost €20,000 (twenty thousand) for the 3 different charitable organisations all because of your wonderful support and generosity.
Each year we start the campaign in October and finalise the donations by mid-January, to handover to these organisations.
In the previous years we had the opportunity to donate well to the St Michaels Hospice, to the Paphos Renal Unit and to the Paphiakos Animal welfare.
Each of these organisations make a huge difference in the daily lives of people and animals in Paphos.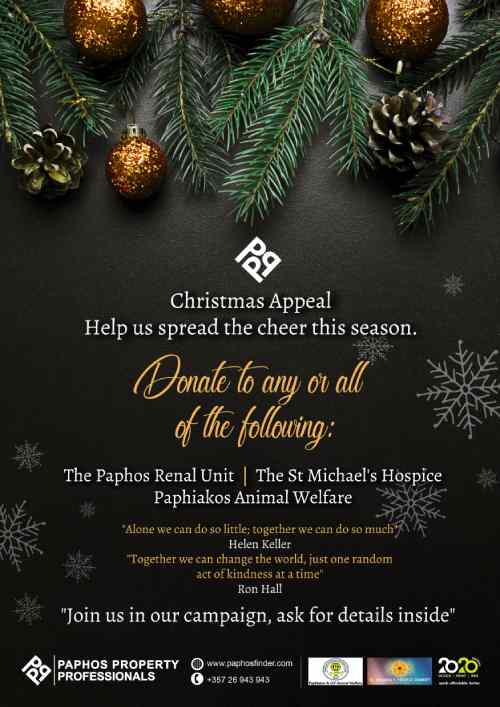 We are thankful for everybody's kindness and their generosity that has made it possible. We run a property management company with client services and holiday lets and we rely on our landlords, clients and tenants to help us make a difference. Without them none of this would have been possible.
We believe that:
"Alone we can do so little; together we can do so much" ~ Helen Keller (Deaf & blind American author).
"Together we can change the world, just one random act of kindness at a time" ~ Ron Hall (American author)