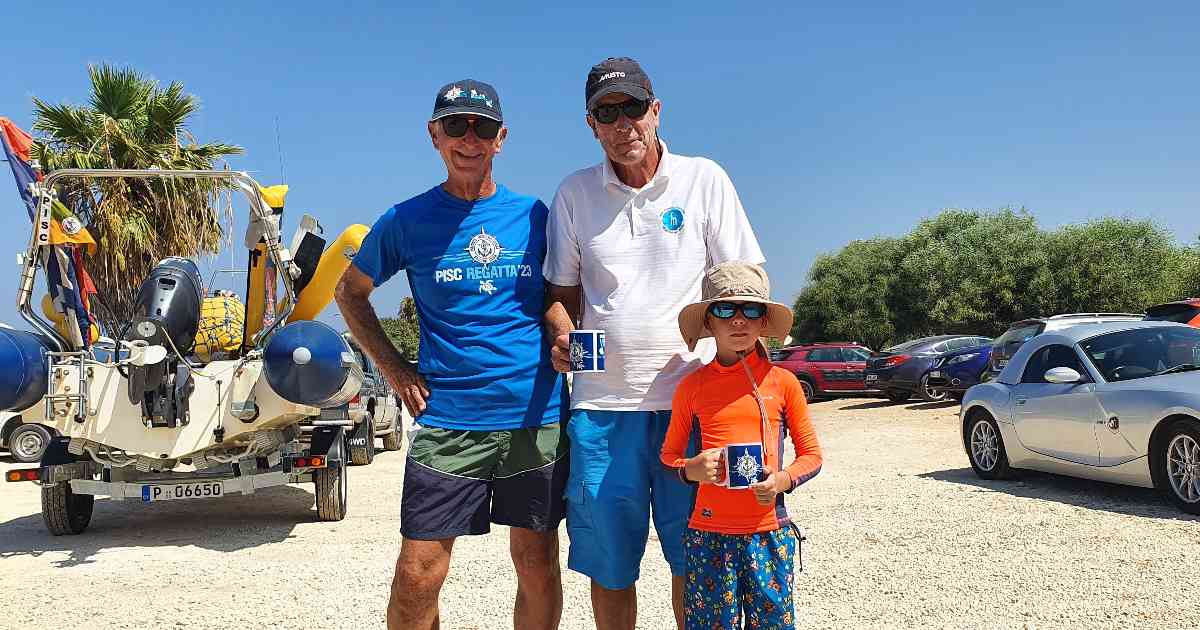 Members of Paphos International Sailing Club (PISC) continued to sail throughout the heat of summer at Agios Georgios. There were two sailing competitions: a quarterly competition which is ongoing and a monthly competition. The Monthly Mug sailing competition for July was won by Ian, Yulia & Owen Stevenson.
The club has a very active social life too, at the Clubhouse which is located between Coral Bay and Sea Caves. Members and their guests meet there regularly every Tuesday evening and Friday lunchtime to enjoy great fellowship. Visitors are always welcome and you don't have to be a sailor to enjoy our club.
A full programme of social activities has been prepared for the rest of the year that includes a Middle East Feast, a Mexican Night and a fancy dress Pirates Dinner. There will also be a 'battle of the sexes' cooking competition and various quizzes.
PISC is a very active sailing club which offers all types of sailing, including sail training (PISC is an accredited member of the CYSAF — Cyprus Sailing Federation). We hold social and competitive sailing events every Thursday and Saturday.
The next major event will be our Autumn Regatta at Agios Georgios Harbour which is scheduled for the weekend of the 7th and 8th October with a Hog Roast on the Saturday evening for club members. Club merchandise will be on sale and the presentations will be made at Mondoulis Beach Cafe after completion of the racing on t Sunday afternoon.
PISC promotes safe sailing, consequently we operate two patrol RIBs manned by trained club members, as well as beach crews who assist in launching and recovering our dinghies. All sailors are required to wear buoyancy / floatation vests and all our members are encouraged to be trained in First Aid. Communication at sea is via VHF radio.
PISC is an extremely friendly club and new members are really encouraged and of course, anyone wishing to learn to sail is given full support and training. We even have boats to buy and club dinghies are available for new members' use.
So if you want to know more about this incredible sailing club, contact us on – [email protected]
We look forward to welcoming you!