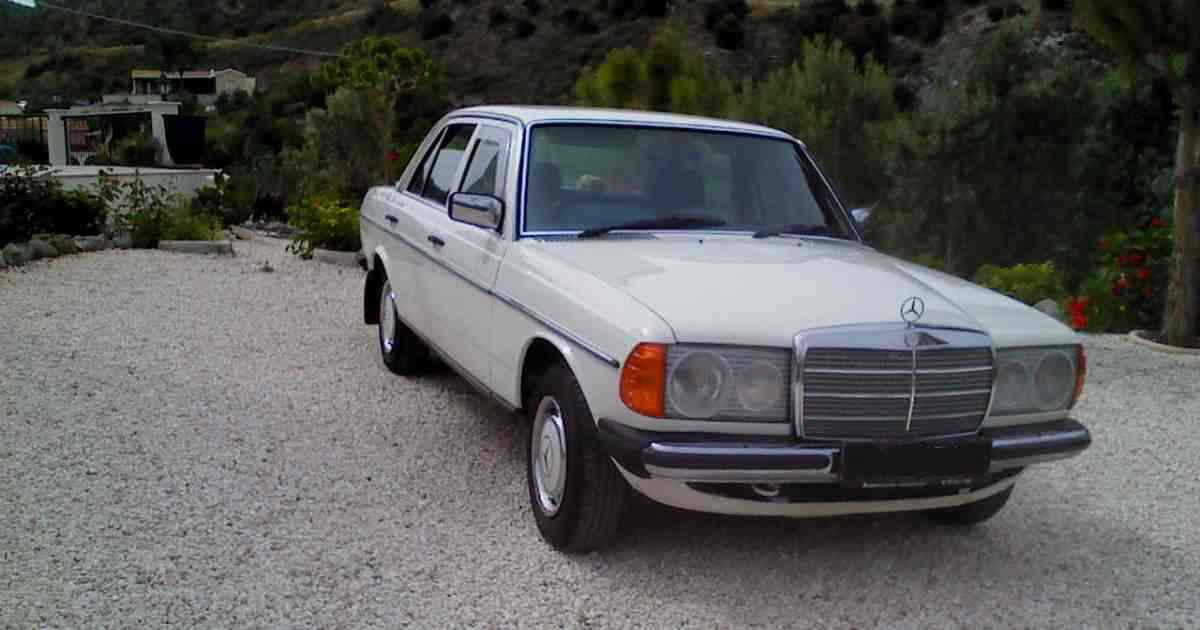 Happy And Healthy New Year To All Classic Vehicle Fans.
Paphos Classic Vehicle Club`s first Classic of 2023 was unearthed by its present owners, Patrick and Geraldene, from the dusty basement of a Nicosia car showroom. The car is a Mercedes Benz (W123), 230E, four door executive saloon, which dates from 1981, and although originally supplied to the UK came to Cyprus 8 years later.
Patrick and Geraldene had a long search for a suitable vehicle and viewed many wrecks that had been advertised as "classics" before they found their "buried" treasure. There was little in the way of history, other than it had been previously owned by a Cypriot bank manager, had after market air conditioning and been resprayed. Resplendent in its Ivory White paintwork with an excellent blue interior, the car is powered by the reliable Mercedes 4 cylinder fuel injected petrol engine of 2.3 litres. This drives through a 4 speed automatic gearbox producing 134 hp and a top speed of 112 mph.
The W123 model was the most successful Mercedes car, with over 2.7 million being sold between 1975 and 1986, and are renowned for their reliability and longevity.
Full details of PCVC meetings and events can be
found on our Facebook page,
our Website (www.paphosclassicvehicleclub.com),
or, telephone, 97760997.