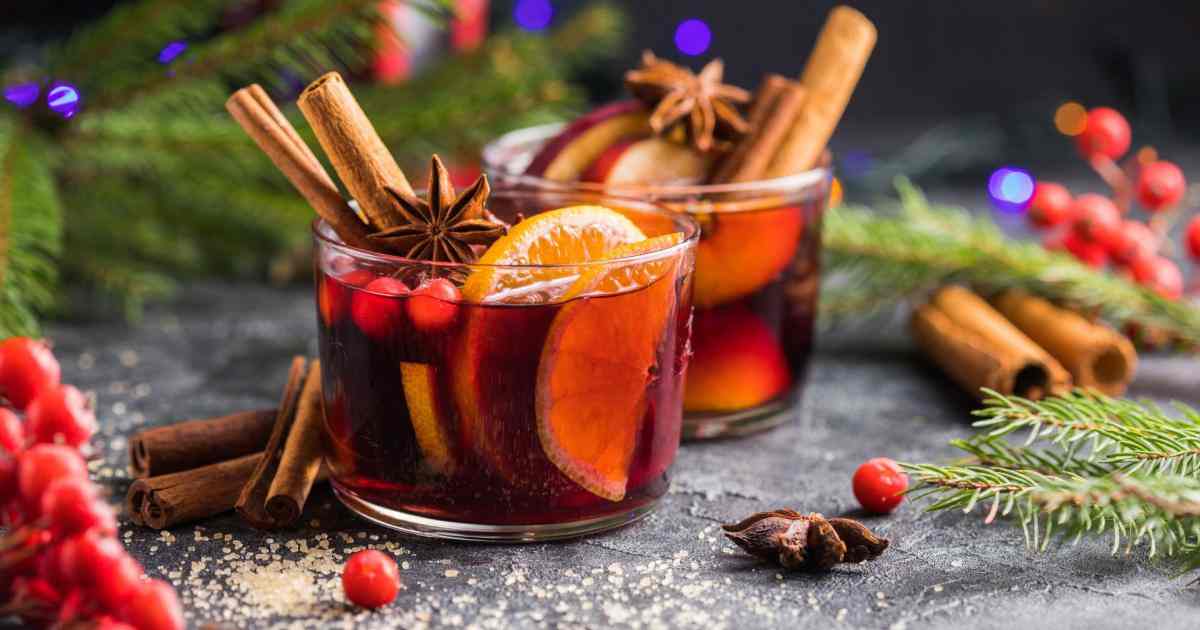 To complete our culinary journey around the world we want to visit some of the region's we missed on our way back to Cyprus, to see which delicious cocktails / drinks are enjoyed over the Christmas holidays! In the USA and Canada, eggnog is the most popular holiday drink and we discovered that on into Latin America an eggless version is called coquito, extremely popular too! So here is our favourite version of dairy free, egg free, 'eggnog'. So delicious that it can be enjoyed the world over!
Easy Dairy Free, Egg Free, 'Eggnog'!
Ingredients
3 cups coconut milk
2–3 Tbsp maple syrup
1 tsp vanilla extract
1 teaspoon Spice&Easy Winter Spice Blend
1 tablespoon dark rum or bourbon or brandy…. for alcohol free use rum extract
Instructions
Put all the ingredients in a blender and blend for 30-60 seconds.
Serve immediately with a dash of ground nutmeg sprinkled on top.
Notes
For the best most authentic eggnog taste, use the higher amount of maple syrup, but you can use less if you prefer less sweetener.
Store in the refrigerator in a covered container (large mason jars work well) for up to 1 week. Shake to mix the ingredients before serving again.
Onto the Scandinavian countries where, Glogg, Gluhwein or mulled wine is the favourite Christmas drink! Seemingly, every single meal during the month of December, begins (and ends) with a glass (or two) of this warm Ruby red mulled wine. This is our favourite at the Spice House too, this time of year we convince ourselves it is a healthy drink containing all the Winter Spices that we know and love for their health benefits – cinnamon, ginger, cardamom, cloves, nutmeg and more. So here is our Easy Spice House recipe for mulled wine.
Healthy Mulled Wine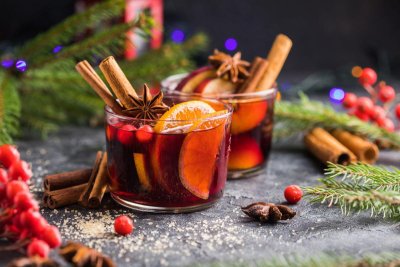 Ingredients
1 litre red wine
1/4 cup of honey or unrefined sugar to taste
1 ½ teaspoons Spice&Easy Winter Spice Blend
¼ cup port or brandy
¼ cup orange juice
1 piece Ceylon cinnamon stick
1 star anise
1 bay leaf
½ cup of water
¼ cup raisins (optional)
Instructions
Combine all ingredients in a non-aluminium saucepan and bring to a simmer over medium heat (not a boil as you don't want to boil the alcohol out!)
Reduce heat to medium low and let the wine simmer for at least 15 minutes or up to 3 hours
Serve warm with your desired garnishes
This can also be prepared in a slow cooker, which guarantees it won't boil and keeps the mulled wine warm for serving straight from the slow cooker, leaving you free to enjoy the party!
We missed Australia and New Zealand on our trip and as you know it is warm weather there at Christmas, we know in Australia their favourite Christmas tipple is a big batch of Sangria made-up ready to take to the beach! New Zealand serves a popular holiday tipple of 'Rose water and Prosecco Spritzer' which brings us right back to Cyprus, as rose water is such a popular aromatic used here in many dishes! Served with dried rose petals to make it a bit special, we think it would make a delicious Christmas aperitif. You can also try this fizzy pomegranate and Rosemary non-alcoholic Christmas punch to enjoy whilst opening pressies in the morning, along with the children or grandchildren. Making the most of the flavours of Cyprus!
Happy Christmas and cheers to you all!
Pomegranate & Rosemary Non-Alcoholic Christmas Punch
Ingredients
1 litre pomegranate juice
small bunch rosemary
1 bay leaf
4 whole cloves
1 cinnamon stick
60g soft light brown sugar (unrefined is good)
1 orange, zest pared
ice cubes
150ml non-alcoholic gin (optional)
2 tsp red wine vinegar
1 pomegranate, seeds bashed out
250-350ml soda waterInstructions
STEP 1
Put the pomegranate juice, half the rosemary, bay, cloves, cinnamon, sugar, and orange zest in a pan, and bring to a gentle simmer over a low heat. Once steaming, remove from the heat, put on the lid and leave to infuse for at least 2 hrs, or up to 24 hrs chilled.
STEP 2
When ready to serve, strain the pomegranate juice into a punch bowl with a handful of ice cubes. Add the non-alcoholic gin, vinegar and pomegranate seeds, and remaining rosemary sprigs. Top up with soda water in the glasses just before serving.
For more recipes or info visit www.spiceandeasycyprus.com or call us on +357 99104622