The Fly Again in Argaka is excited to be hosting a special Kopparberg Promotional Evening on Wednesday 11th September from 7-10pm. The Event – "Life is what you make it" or Fanga Dagen" in Swedish is an opportunity to present new cocktails specially made with Kopparberg by the Lucas Bols Brand Ambassador and Mixologist Mr. Sotiris Savvidis.

To make the evening a little more special, any customer who orders one of these cocktails or a Kopparberg will enter a draw to win a trip for two, including flights and accommodation, to Sweden, the home of Kopparberg.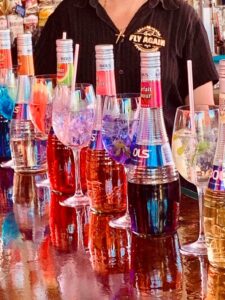 On the night there will three exciting new cocktails made with Kopparberg and Bols Premium Liqueurs. Bols premium liqueurs was established by Lucas Bols in 1575 and is one of the oldest distillery brands in the world. The brand is now distributed in 110 countries, and the liqueur line has over 30 unique flavours such as citrus, orchard, berries, tropical, indulgent along with herbs & botanicals. All are made from high quality natural ingredients.
Bols won the Gold Award for the renowned World Liqueur Awards 2018 and are one of the leading brands used in cocktail bars and mixology globally.
So why not come to the Fly Again and watch the sunset over the Mediterranean, as featured on this month's front cover, while enjoying the perfect cocktail.
At the Fly Again there is something for everyone. Offering alfresco dining on the beach side and decking areas, beachside dining, live sports televised (wherever possible), free beach beds, Pool knockout, live music, quiz nights, fantastic staff, friendly service and amazing meals.
The Fly Again Kids Club offers children constructive play, arts and crafts in a supervised and safe environment which allows parents/guardians a little free time knowing their children are in safe hands. Age group from 3 to 12 years old.
This is a designated room filled with quality toys, games, arts and crafts along with full air conditioning and their own bathroom.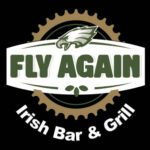 Fly again is located on the scenic coastal road in the beautiful Cypriot village of Argaka, located 6km outside of Polis. Open from 9am 6 days a week serving delicious food from around the world and a large selection of wines and beers.
For further information please call:
77772244 or 99452911