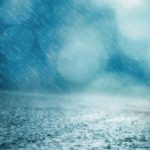 The wet weather is set to continue Tuesday and Wednesday and forecasters are predicting high winds of 7Bf (Beaufort Wind Scale) overnight and into tomorrow.
The Cyprus Met Office have issued a Cyprus Coastal Waters Warning valid from 2am until 2pm on Tuesday 15/01/2019. The Met Office Warning states:
"Very strong locally at the southwest up to near gale southwesterly winds 6 locally at the southwest, 7 beaufort are initially expected at the south and Southwest but near gale and gradually at the south and east up to gale.
Southwesterly winds 7 and gradually at the south and east 7 to 8 beaufort are expected morning onward.
The state of sea will be rough to very rough morning onward gradually becoming up to high at the west and south."
UPDATE:Two Yellow Weather Warnings for Rainfall and Wind have been issued by the Cyprus Met Office: Read More Here
On a more positive note, the current forecast for Thursday and Friday is mainly fine.