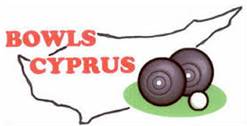 For sure many people read articles from BOWLS CYPRUS and, if you are not in the world of green bowling, you must wonder what BOWLS CYPRUS is about.
It was in 2006, shortly after the fourth bowling club in Cyprus was formed that senior players gathered together to talk about forming Bowls Cyprus, the aim being to bring bowlers on the island together in a  friendly, competitive environment.
Contact was made with World Bowls headquarters and they sent a senior official to Cyprus to help.Separate meetings between the four clubs and the official were held during the day before a combined meeting was held the same evening, resulting in the creation of Bowls Cyprus
Two representatives from each of the clubs – Peyia, Coral Bay, Aliathon and Aphrodite – met several times for several hours, to put together a constitution suitable for bowling in Cyprus.
Once established a competition was arranged amongst all bowlers for a Bowls Cyprus logo which was won by Barbara Roberts of the Peyia Bowling Club.
Of the eight people who were on the working party, two remain in Cyprus – Rob Archer (originally Aphrodite) and Roger Shire (Coral Bay).  The remainder have either left the island or sadly passed away.
One of the decisions made was to have a President, appointed every year and nominated by each club in turn.  The first President was Tony Marshall from Aphrodite with Roger Shire Vice President. Roger became President the following year.
Executive Officers for the various disciplines were appointed and they met regularly under the guise of a Management Committee, with the full Council, including appointed Club Delegates, meeting separately.  Originally it was the President who chaired both of these meetings until a change in procedure brought in an elected Chairman and Vice-Chairman and the President took on an honorary role in the running of Bowls Cyprus and now attends special occasions.
The regular meetings of the Council involve Delegates and Executive Officers together to report and discuss matters and make decisions pertaining to bowls in Cyprus.
Bowls Cyprus has seen much activity throughout the years with national leagues and competitions taking place between the four clubs and international representation all over the world in Test Matches, Atlantic Championships and Champion of Champions. Cyprus has also hosted Atlantic Championships, Champion of Champions and Test Matches. In fact within weeks of its inception Cyprus hosted the 6th European Championships at the Athena Hotel, the first international event for bowls hosted by Cyprus.
Now more than 12 years in existence, Bowls Cyprus has enjoyed sponsorship from Chase Buchanan, Blevins Franks and Constantinou Brothers among several other supporters and offers many thanks for this support. BC continues to work towards a friendly environment that brings together the bowls club members on the island, to ensure they achieve one aim – to enjoy the game of bowls.
ATLANTIC SENIOR FOURS 2020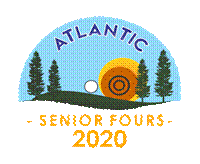 Bowls Cyprus in partnership with Constantinou Brothers Hotels are pleased to announce a BRAND new, World Bowls approved, international event to be held in Cyprus in December 2020, namely "the Atlantic Senior Fours 2020".
VENUE – Constantinou Brothers Hotels in Paphos, Cyprus.
For details of the format and how to enter see the Bowls Cyprus website www.bowlscyprus.net