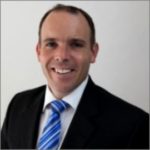 As we proceed through these times of continued economic uncertainty, you could be forgiven for not knowing the most appropriate way to measure and achieve desired financial growth or income producing assets.
The rates of return on deposit accounts have, at the best of times, struggled to keep pace with inflation and this has never been truer than now, with rising inflation and historically low interest rates, euros or sterling. In the UK, Britons have been feeling the squeeze as inflation rises to four-year high of 2.9%.
If you study the UK comparison sites they show that, at time of writing, you can achieve a UK rate of interest for an instant access bank / building society account of around 1.5%. It doesn't seem that long ago that Cyprus banks were offering over twice the rates of their UK counterparts. Unfortunately, not that long ago, many people had complete trust in the 'safety' of Cyprus banks, including Laiki and Bank of Cyprus, and now are counting the cost of that trust.
We have been recommending to our clients, for a number of years, that one should not deposit more than the depositor protection scheme (DPS) allows. The Cyprus DPS has been running since 2000 and, fortunately, it is only recently that many people have had the scheme tested. Deposit accounts have traditionally been regarded as a safe haven offering a low return, as risk and reward generally go hand in hand. But as we have seen in the recent months, this is not always the case. A 'low' risk bank deposit does not mean 'no' risk.
UK base lending interest rates have been kept at the record low of 0.25% again by the Bank of England's Monetary Policy Committee. The decision was expected by economists, as recent data has underscored apprehensions about the strength of the UK's recovery. The decision comes despite the annual rate of inflation rising.
The effects of inflation, and the potential impairment it can have on your savings, should also not be underestimated.  An inflation rate of 2.5% would mean a UK basic rate taxpayer requires an interest rate of 3.13% for their savings to keep up with inflation; a higher rate UK taxpayer would need a rate of 4.17%, and an additional rate taxpayer would require 5%. It is predicted that UK inflation will rise to 3% and this small increase will have the effect of increasing those required savings rates to 3.75%/5%/6% respectively.
Do you look at the interest earned on your deposit account with gloom? It has become very apparent in the last few months that we have to look at investments other than deposits to ensure a good return over and above the rate of inflation. Also, for little additional risk, the expected returns can be rewarding.  But where does one start? As the title asks – What is a 'good' return on investment?
In some cases, people do their own research and find out what has offered the best return over the last few years.  They subsequently invest, only to discover they have bought at the peak and, after then returning losses for subsequent months, transfer their investments to another option – the flavour of the month – maybe incurring hidden charges. Twelve months later they find something else has done better again and the cycle continues, as they chase historic investment return.
At Felicitas Management Group, our commitment starts and ends with the needs and objectives of the client. What does the client want to achieve with their investments? Would it be based on an amount above existing cash rates? Is it a fixed income amount per month to pay off a mortgage, or provide a certain standard of living in retirement maybe? Is the objective expressed as a percentage return?
We will discuss with you investment timescale and individual appetite for risk – how much risk are you willing to take, and over what period, to get higher returns? Our highly qualified financial planning and investment specialists (regulated under Cypriot law and the competent authorities in Cyprus) work with you to agree your objectives and look at what is needed to achieve them.  Only after we understand your objectives do we look at the possible solutions available and match your individual requirements for risk and return to suitable investments. We review your investments regularly to ensure they continue to match your requirements.
Deciding on your investment strategy should be a cooperative experience – at Felicitas Management Group we make it a constructive part of lifestyle planning for you and your family, for now and for the future.
To discuss any of our services; Investments, Pensions including QROPS, Protection and Savings, then do get in touch. Please contact Lee Hinton 26 600 213 or 99 738 048..
Lee Hinton is an Associate Member of the Chartered Institute of Securities and Investments, holds the Cyprus Ministry of Finance Advanced Examination certificate and holds the UK Diploma in Financial Planning.