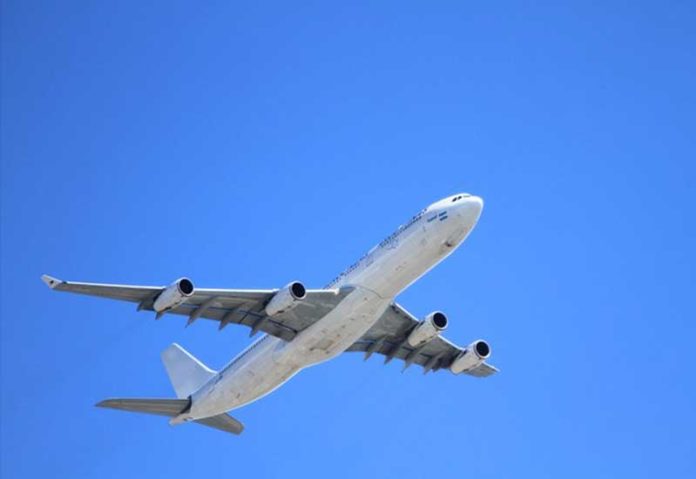 One of the questions often asked is can a child still travel with an airline on their own as an unaccompanied minor? Although many airlines do not allow this there are some that do and have specific policies. The rules vary from airline to airline and  we have provided some details in this article. The obligatory article disclaimer applies that although the information detailed below is correct at the time of publishing this article we would always advise contacting the airline directly to confirm the information before making any booking.
Blue Air
Blue air offer the service for minors to travel accompanied by their crew for a fee of €60 per flight sector on top of the ticket cost. They have direct flights 4 days per week from Larnaca to Luton.
The following is an extract from an email received from Blue Air explaining the procedure:
Regarding your request, we wish to inform you that the minor can travel accompanied by a member of our crew. For security reasons, purchasing a ticket solely for a minor is restricted. Alternatively, the ticket will be made as for an adult (with a fictive date of birth). After confirming the payment, please contact us via a new form or via our Customer Care Department, to change the date of birth and the passenger's type, from adult to child, free of charge and to add the "Unnacompanied minor" service. (60eur/flight). Should you need further information, please do not hesitate to contact us via a new contact form (https://www.blueairweb.com/en/gb/contact/ ) or via our Customer Care Department (https://www.blueairweb.com/en/gb/contact/ , scroll down, select "Phone" and the country where you call us from).
British Airways
British Airways stopped their unaccompanied minors / Solo Flyer service on 1st May 2018. The new policy staes that the minimum age of a person permitted to travel alone on British Airways is now 14 years of age. This applies to all new bookings made from 1 May 2018.
If the young flyer is accompanied by someone who is aged 16 or over (on the same or a linked booking), British Airways will still allow them to travel.
All young flyers aged under 16 and travelling alone must complete a parental/guardian consent form before travel. The form is available to downloadfrom the BA website. A copy of the parent/guardian's current passport (or other form of photographic identification showing a signature) must be attached to this form.
Bookings for a person under the age of 16 who is travelling on their own must be made directly with British Airways and not via the website ba.com.  BA's partner airlines may have different regulations, age limits and charges so please check these with them directly.
Emirates
Emirates offer a full unaccompanied minor service for the following:
children aged between five and 15 who are flying alone
children under eight years old travelling in a different cabin class to their parents or guardian
children over eight years old travelling in a different cabin class to their parent or guardian when they have a child under eight with them
Visit their website for full details on this link: Emirates
Lufthansa
Lufthansa have a comprehensive global network and will accept children from the age of 5 years old. The additional cost on top of the airfare is €60 per European Sector and €100 per intercontinental sector.
For further information please visit this link: Lufthansa Unaccompanied