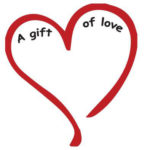 We are pleased to see that A Gift of Love – Paphos is back this year bringing happiness to hundreds of disadvantaged children across Paphos District this Christmas.
This amazing community based initiative is now in its sixth year. It is only possible due to the kindness of the volunteers who step up to bring a little bit of hope during the festive season. The team, which is led by Mikka Heaney, Dikla Smith and Soula Theodosiou, give their time to collect, sort and distribute donated gifts to children from families facing severe financial difficulties, who wouldn't otherwise receive a gift at Christmas.
Gift of Love are provided with a list by Paphos Social Services of children from low- or no-income families. Generally the adults are on monthly incomes of €600 or less. It is these children that will receive a Gift Bag this December through social welfare, schools and community boards.
In their early years Gift of Love asked members of the public to fill a shoe box with presents and many readers will have heard of their Christmas Shoe Box Appeal. As of last year they started accepting donations in gift bags. The presents are checked by volunteers ahead of their distribution, so they may be donated wrapped or unwrapped. The aim is to fill gift bags with a selection of gifts, a combination of necessities and treats. The children are then given a gift bag around the value of €15-€20 each. Gift bags are prepared for various ages ranging from 0 to 18 years.
The Appeal is now open and Gift of Love are accepting donations from the public to help make a child happy this Christmas. The Appeal relies heavily on the generosity of the general public and every donation, no matter how large or small, is greatly appreciated as it will help to provide a gift for the children of families who may not be able to afford a present for their children this holiday season.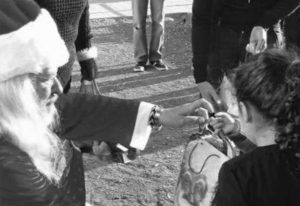 All sorts of new gifts are required including dolls, toys, colouring books, crayons, socks, gloves, hats, scarves, sleepwear, toiletries, baby wipes, empty feeding bottles, dummies, sweets, chocolate, biscuits, hot water bottles, deodorant, clothes, nail varnish, makeup, calculators, writing pads, pens, small games and jewellery.
More information including, suggestions and guidelines for donations can be found on their Facebook page or by contacting Dikla or Mikka.
Facebook: www.facebook.com/GiftOfLovePaphos
Dikla Smith- 97 789099   Mikka Heaney: 96 462558
Please follow and like us: