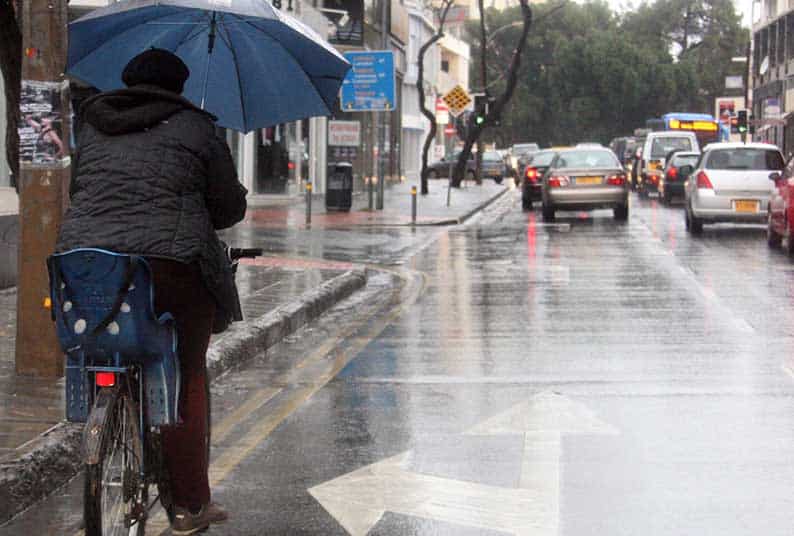 Rain and local storms continue to be the weather pattern for the rest of the week, while temperatures are expected to plunge on Sunday, the Met Office said on Wednesday.
Isolated showers and local storms are expected on Thursday, accompanied by strong winds reaching near gale force.
The temperature is expected to reach 18 degrees Celsius inland and the coastal areas and 7C in the mountainous areas.
On Friday and Saturday isolated showers are expected. Later on Saturday there is a possibility of storms but also snow in the mountainous areas.
Local showers are also expected on Sunday but later in the day the bad weather should wane. Temperatures, however, are expected to plunge below seasonal average.
Due to the heavy rainfall of the past few days, the Tamassos reservoir located on the Pedieos river is expected to overflow soon, according to Kitasweather.com. Should this occur, Nicosia residents may see some serious water flowing in the Pedieos riverbed.
Average rainfall in December reached 169 per cent of normal for the season, or 178.4mm, according to preliminary data issued by the Met Office.
The post Rain, storms and strong winds for the coming days appeared first on Cyprus Mail.