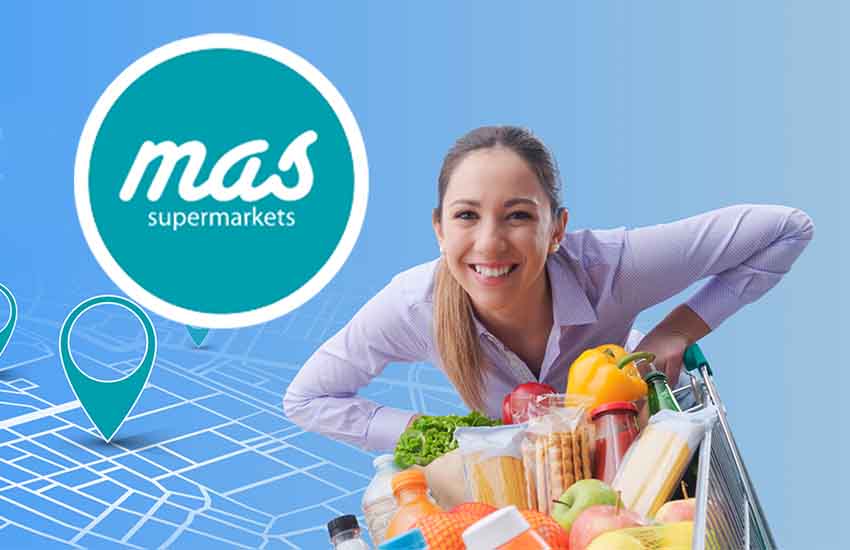 POLIS would like to welcome the opening of MAS Supermarket on the coast road (E704) – in Polis.
The store opened at the beginning of April. Already with 54 branches throughout Cyprus, MAS is part of a Greek group and offers a very unique local shopping experience.
They specialise in high quality products at competitive prices with their own 3 private labels.
As well as general products the new store offers a
Fresh bread station with freshly baked bread on the premises.
Deli counter.
Takeaway snacks section.
The majority of the products are imported from Greece and with their 3 own private labels it enables them to be competitively priced.
Their stores are classy, clean, light and airy and also well organised.
Their focus is to offer "a local, friendly, efficient customer experience" says Panayiotis, the Store Manager.
They have a regular magazine which will show the current special offers (which can be viewed here) and they soon plan to offer a delivery service to the local area which would be a great bonus.
We are very excited about the new MAS store as it will offer a very different shopping experience to the local market. It will enhance this part of Polis and all areas in the immediate vicinity catering up to Pomos and beyond.
Come and witness this unique and friendly shopping experience for yourselves. The store is open 7 days a week.
Monday to Saturday from 6am until 9pm
Sundays from 7:30 am until 8pm
The store is located next to Coffee Island in Polis.
View the leaflet here.