I recently met with Chris Neophytou, which is always a pleasure, for an update about the important issue of facilities available for people with disabilities in the area.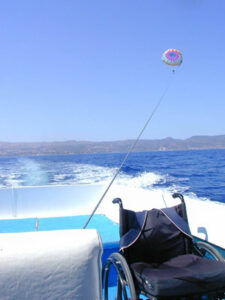 Largely due to Chris's campaigning over many years, Polis is at the forefront of having 'real' facilities that both the local Municipality and private businesses have put into place to encourage visitors with reduced mobility to the area and to make life easier for those who live there, like himself.  With many drop down kerbs, accessible banks and ATM machines, restaurants installing ramps and higher tables, both necessary tasks such as going to the supermarket and social enjoyment are able to be done with relative ease. Latchi Watersports offer parasailing to people with reduced mobility and other boats along Latchi harbour will assist wheelchair users to enjoy and participate in their activities whenever possible. La Plage beach will have the Seatrac back in operation in June, July and August which will once again enable many people with reduced mobility to enjoy being in the sea. Outside of these months, the beach wheelchair may be used which the lifeguard will make available upon request. There is also the hard-standing area next to a few sunbeds adjacent to the Seatrac area with wheelchair access to the beach from the car park and the ramp near the showers and disabled toilet.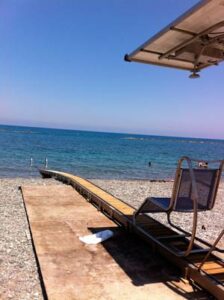 All of this is quite unique in Cyprus and indeed in many other parts of the world and Chris told me that the guests that stay at his C&A Hotel Apartments in Polis very much appreciate the facilities available in the area. Whilst C&A welcomes able bodied holiday makers, their premises is designed to be a home from home for people with reduced mobility right down to the very smallest detail – as Chris is wheelchair-bound himself, he and his family REALLY do know what is required. Chris, his parents, sisters and nephews together with a few staff who have 'joined their family' work tirelessly to ensure that in addition to the superb 'necessary' facilities, every other home comfort is provided, including delicious home-cooked food. Two of the many things that C&A's guests particularly appreciate and struggle to find in other holiday destinations are their pool hoist and excursions/site seeing trips. Chris's extensive knowledge of the local area and connections with local businesses together with their fleet of fully adapted and accessible vehicles make it possible for enjoyable and safe trips out and about. A taxi and airport transfer service for C&A guests and non-guests is also available.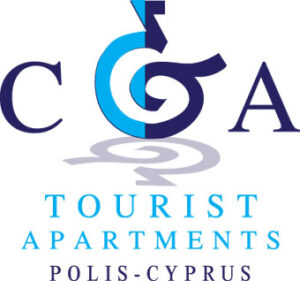 People come to enjoy their holiday with C&A year after year from all over the world, some in large groups with whole extended families joining their family member with a disability. Many of these guests over the years have become good friends and now co-ordinate their holidays to spend  with each other at C&A. Chris's personality has a lot to do with this and despite his own disabilities and workload "he is always smiling and joking and is great fun to be around. Some say he is like a magnet, bringing people back here time after time".  For more information about the range of services offered by Chris and his family, go to www.ca-hotel-apt.com or find them on Facebook.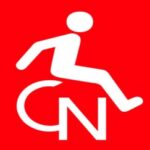 Also next door to C&A, Chris has a showroom where he sells and rents a large range of mobility and disability equipment. From scooters and manual or powered wheelchairs to bathroom aids and zimmer frames, Chris has sourced quality and durable items from England and Germany and imports them to Polis. This side of his business was developed due to Chris listening to the needs of both local people and holiday makers and he will supply very quickly once he is contacted about a particular item. He offers a free delivery and collection service from Polis to Central Paphos and is happy to deliver island-wide if required. Chris understands only too well that a particular piece of equipment or aid can make a huge difference to a person's quality of life and he is keen to assist as speedily and efficiently as possible.
For more information, go to www.paraquip.com.cy or call Chris on 00357 99647669.