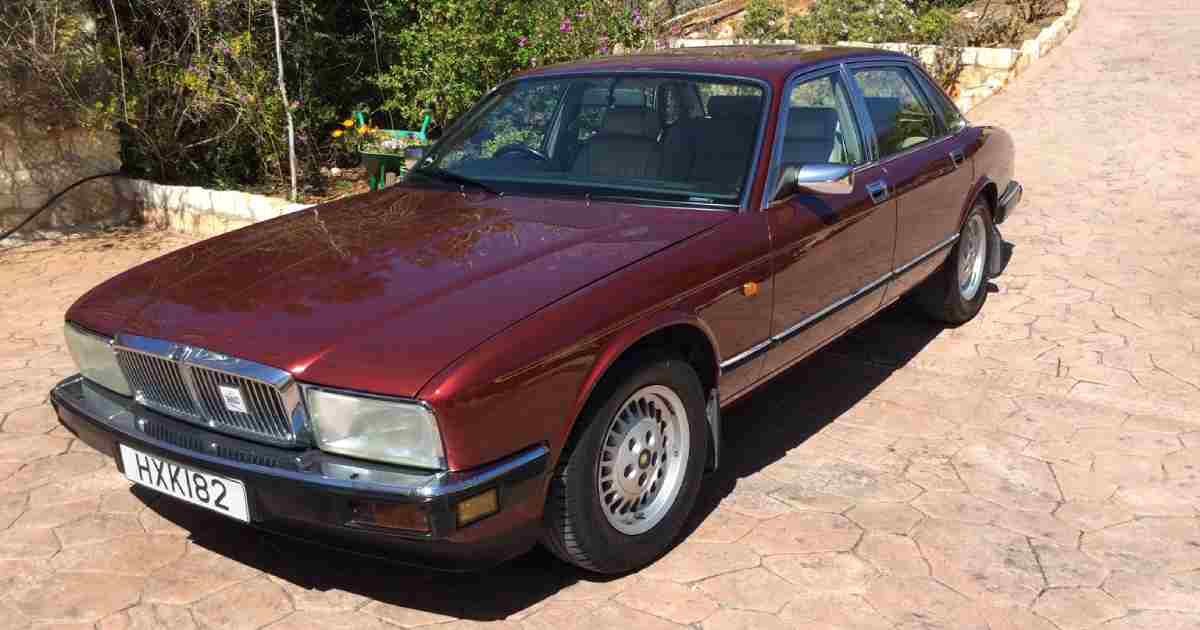 Many classic car enthusiasts consider the Sovereign to be the most elegant Jaguar saloon ever produced. The example featured as the PCVC Classic of the Month is the much travelled car owned by club members Bruce and Sarah Knight.
This Jaguar Sovereign started its journey to Cyprus back in the spring of 1991 when Bruce bought the car in Derby from the original owners, Jaguar dealers Paramount Cars. It had been the General Managers personal car and demonstrator and was fully loaded with over £3100 of non standard extras, including Connelly hide leather seats and trim. The car is powered by a 3980cc straight six engine producing 237bhp. It enjoyed a pampered life for 4 years, being kept in a climate controlled garage, and only being used on Bruces annual visits to the UK, where it eventually wore the cherished number plate 100 SOV.
In 1994 the Sovereign was exported to South Africa, and became his "daily driver" and in the next 7 years accumulated over 120,000 miles, including a 4000 mile round trip. This journey started in Cape Town and proceeded via Port Elizabeth, East London, Durban, Johannesburg, to Harare in Zimbabwe, then onto Bulawayo and Pretoria, before a final 600 mile dash back to Cape Town, arriving just in time for the 1995 Rugby World Cup Final (won by South Africa of course).
The final move for this globe-trotting Jaguar came in 2001 when Bruce emmigrated to Cyprus, where the Sovereign is now used only on special occasions.
If you would like to join the Classic Vehicle fun check out forthcoming PCVC events on our Facebook page, or, our Website (www.paphosclassicvehicleclub.com), or, Telephone 97760997.