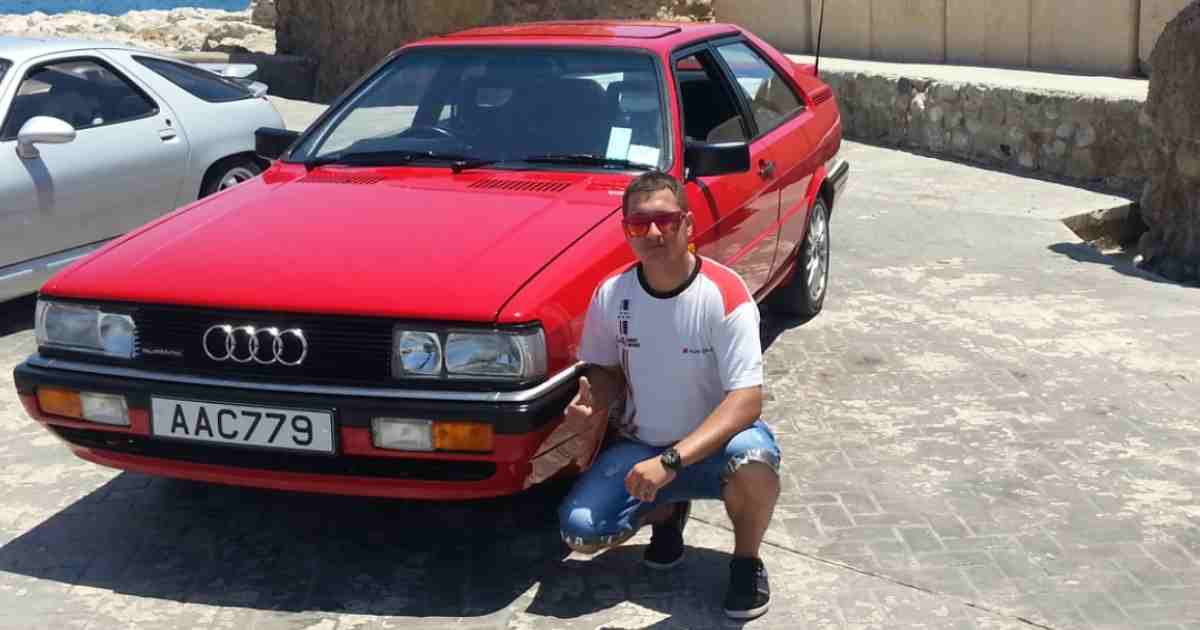 Our Classic of the Month for April is a car which changed the motor industry and literally took the world of rallying by storm, the Audi Quattro.
In 1980 Audi developed a revolutionary all wheel drive system which they allied to their powerful 2.1 litre, turbo charged, 5 cylinder, petrol engine and wrapped it in an elegant 2 door coupe body, which they called the Quattro.
Savvas Christodoulou, as a teenager, watched in awe as these four wheel drive Quattros attacked dusty desert highways and icy mountain passes and swept to victory after victory in the WRC rallies in the early 80s. After searching for many years, in 1999, he finally found his Audi in Larnaca, and purchased it from its original lady owner. The car was in very good and rust free condition, but needed some TLC and re-commissioning. 24 years and much hard work later the car appears "factory fresh", resplendent in, what most enthusiasts consider to be the best colour scheme, Tornado Red.
Whilst Savvas pampers his Quattro he considers it belongs on the road, not in a museum, and drives it as much as possible, it even recently braved the Troodos snows. This car is a prime example of what the Classic Car movement is all about. The Christodoulou family have created a family heirloom which Savvas, assisted by his two sons, are preserving for future generations to enjoy and admire.
You can inspect the Christodoulou Audi Quattro and other classic vehicles at any of the PCVC events, full details of which can be found on our Facebook page, or visit www.paphosclassicvehicleclub.com, or telephone 97760997.