Elisaveta Restaurant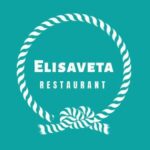 Business Name:
Elisaveta Restaurant
Short Business Description:
Elisaveta Restaurant serves Exceptional Quality traditional Greek & Cypriot dishes freshly prepared by Chef Elizabeth from the grill, meze, fish, vegan and vegetarian
Long Business Description:
Open for Breakfast, Lunch & Dinner
11am – 10pm Monday, Tuesday, Thursday, Friday,
Saturday and Sunday (Closed Wednesdays)
Elisaveta's wealth of experience and passion for food, started young, as the big sister to 7 other siblings, growing up in a small, self sufficient village in Greece.
With a plethora of wild, natural ingredients on her doorstep, indigenous to her motherland, Elisaveta formed an early flair for cooking and flavours which is seen in her dishes today.
Renowned for her delicious classic Greek dishes, Elisaveta pours her love into her food, which can be tasted in each and every dish and with the venture of her new restaurant in Peiya, her aim is to spread this love to you all.
Classic dishes of Greece and Cyprus will be served, freshly prepared, for breakfast, lunch and dinner, along with a few favourites, such as a beautifully adapted English Roast and specials of the day.
We welcome you all to come and try a taste of true Greek hospitality at Elisaveta Restaurant!
Send Message to listing owner
Listing Title: Elisaveta Restaurant