With business wiped out by the virus, and falling into a category not considered in need of help by the government, like many, I have been looking for new ways to make a living. A barter system has been one solution – in return for childcare, a beautician friend gives me free treatments – though of course this arrangement was quashed by the closure of spas. Another cooks me lunch in return for taking her one year old daughter out for a morning walk. It was on one of these walks that I thought I'd found the ultimate answer. To avoid having to wear masks, we restrict our walks to a deserted coast path, rattling baby Anna's all-terrain pushchair over sand and rocks, gazing at crashing waves or sparkling sea and the huge crows we seem to get instead of seagulls here. Anna has a habit of pulling her socks off and casting them aside, and as a miniature brushed-cotton sock hitting the deck gives no audible alert, I keep a close eye on my small passenger. Yesterday I noticed she was passing an object from hand to hand that wasn't a pink bootee. I stopped the pushchair to take a closer look and discovered she was proudly waving a bank note. Ten…roubles. She handed the note to me with a proud grin. Where did that come from? She'd been in the pushchair, empty-handed, since I picked her up that morning, and nobody had come near us.
Crouching before her, I urged, "Anna. Can you do euros?" She gurgled happily in response, but no further currency was produced. I looked skywards, and all around – no manna from heaven or anywhere else was forthcoming, and Anna had now transferred her attentions to a sock.
On regaling this tale to the 'cashpoint' baby's lucky parents over lunch, her Mum explained that back in Anna's native Moscow, she had hidden some roubles in the pushchair lining for emergencies, which Anna must have ferreted out. So, a pickpocket in the making, rather than an ATM. Shame.
Parents have differing ideas. In the height of the summer here, babies become sticky with sweat that picks up every stray speck of dust or hair. Learning to feed themselves, especially when it's too hot for bibs, can render infants quite unbearably messy at the end of an August lunch. One mum of twins recommended a swift lift out of the highchair and into the kitchen sink for each babe. This avoids carrying both upstairs to the bathroom and using much less water. A great idea. However, when I used the same routine on another child, the father was utterly horrified.
I've found that Captain Von Trapp is alive and well – on arrival to cover for another nanny's day off with yet another family, I was presented a timetable on arrival of set times that the children eat (every three hours) and use the toilet – in one case, 'between courses two and three' of their four-course lunch. Just as I was waiting for "and in the afternoons, they march" I was sent out for a pushchair-less three-hour walk in the rain with the toddlers.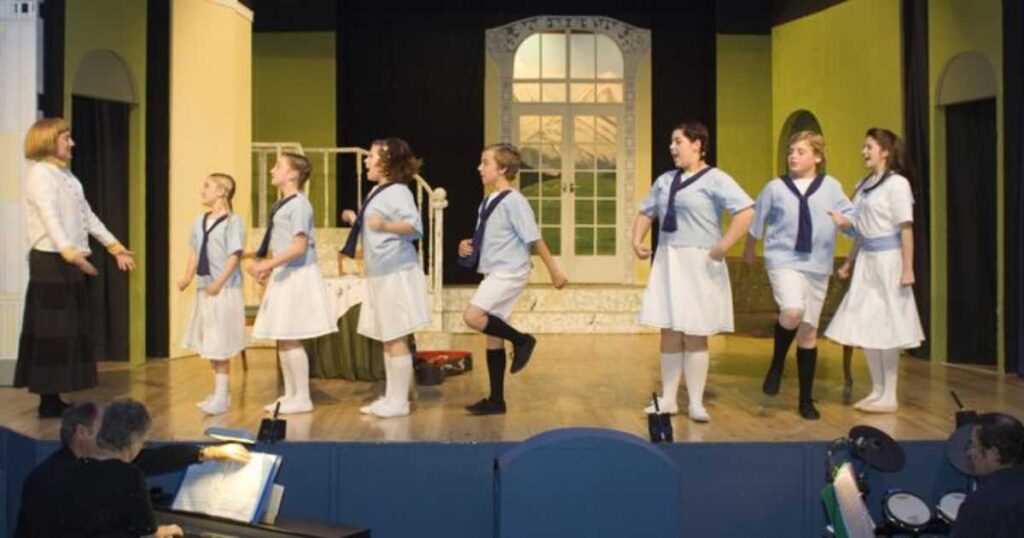 A technician friend is also bartering, but has no children, so I sought out his favourite mulled wine to thank him for repairing some errant equipment of mine. In the supermarket, the shop assistant looked blank when I asked for mulled wine, so I explained "Vin chaud, Gluhweinn, apres ski wine; it's red wine that you heat up and serve hot". The disparaging look I was given brought to mind the Chinese tube traveler asking Crocodile Dundee the way to Cockfosters in that TV beer ad.
The stop-start, on-off opening and shutting of venues has been confusing for all concerned, constantly changing plans and situations. Stage One Theatre Group in Emba, who hadn't even been able to hold a meeting in their venue for several months, finally got to rehearse and present a pantomime at the end of November, then had to close and delay the second half of the run, then close again after one more performance, and are now waiting to learn when the final two performances of A Christmas Carol – A Seasonal Burlesque can take place. I saw the first night – seated with two empty seats either side of me and every other row blocked with red and white tape. No interval, and immediately after the curtain came down – no curtain calls – a tannoy called for Row A to leave, then once cleared, Row C….it was somewhat reminiscent of a flight or a crime scene, but still a joy to be back watching live theatre again. Do see the show if you can once it's able to finish the run. It's a tongue-in-cheek version written by Stage One member Doug Craig, with six actors playing multiple roles, slightly off-piste from the storyline. It's worth the trip just to see Scrooge kick the crutch from beneath 'Tiny' Tim – played by six-foot-something thirty-something body-builder Ashley Saunders. Merry Christmas Everyone! And oh, I have never meant this quite so sincerely – very best wishes for the new year!
Jezebel is one half of GrooveJet Media. Jezebel along with Paul, as well as being performing musicians themselves, have a project studio offering recording and production services to singers, duos, bands, film and video industry, radio and TV, as well as guitar tuition and custom made backing tracks. Our event production side presents various shows both of our own and in collaboration with or providing support for others. Groovejet Entertainments provides work for other musicians and entertainers, and provides venues with suitable acts. The Wedding Groove supplies individual DJs, singers, musicians, bands or whatever the happy couple desire for their wedding party. Visit the Groovejet Media Facebook page to find out more: