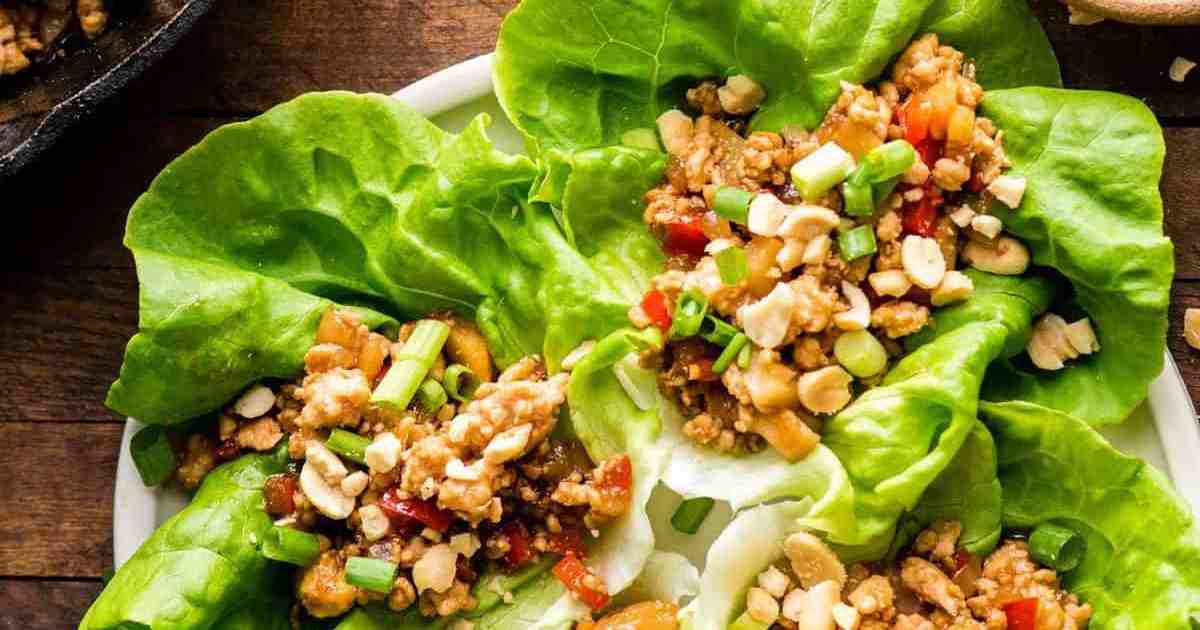 Asian food is definitely our favourite food at the Spice House, we are of course all about the spices and herbs and their many health benefits. Even if we have not travelled to China, we have heard that what we get in our local Chinese restaurants is quite different from authentic Chinese food but nonetheless we can appreciate and enjoy the variety of exotic flavours from food brimming with herbs and spices.
We love the Chinese philosophy that the food you eat can benefit your health, if prepared well. They call it 'food therapy'! From popular authentic dishes such as sweet and sour pork, kung pao chicken, bao buns to dumplings, dim sum and Peking duck. These are the spices most commonly found in Chinese cuisine: star anise, fennel seeds, cloves, cinnamon, Szechuan peppercorns, ginger, chilli, garlic and add to that green onions and sesame oil. All these spices are found in Chinese medicine as well. A favourite of ours in any Chinese restaurant are the Chinese lettuce wraps, dairy free, gluten free and can easily be switched to meat free by substituting your favourite soy textured protein. This recipe is with ground chicken.
Asian Chicken Lettuce Wraps
Ingredients
454 g ground chicken (pork or textured soy protein)
1 TBS peanut oil or olive oil / avocado oil
½ onion minced
1 cup red or green pepper diced
227 g can water chestnuts drained and minced
For the Sauce
3 TBS soy sauce*
3 TBS hoisin sauce**
1 TBS sesame oil
1 TBS rice vinegar
1 TBS peanut butter
1 TBS honey
2 tsp sweet chili sauce (Trader Joe's!)
½ tsp garlic powder
¼ tsp powdered ginger
To Serve
37 g peanuts crushed.
Lettuce or your favourite Asian salad
Instructions
Whisk together sauce ingredients until well combined. If you use a firmer peanut butter, you may need to microwave the mixture for 30-60 seconds in order to melt it and ensure everything is well-mixed.
Heat 2 TBS oil in a frying pan. Once hot, add ground chicken.
Cook until some pieces are starting to brown. Add onion and cook for 5 minutes or until the onion is becoming translucent.
Add the peppers and water chestnuts and cook about 5 minutes or until peppers are becoming soft.
Add sauce and simmer on low heat until the chicken / meat substitutes and veggies are evenly coated and everything is heated through.
Serve in lettuce leaves or over noodles or rice!
We are also passionate about Japanese cuisine for the secret lies in the generous use of spices and condiments!
Shichimi Togarishi – one of the most essential seasoning / spice blends used daily on many Japanese dishes from Udon, to grilled meat and onigiri rice balls! In fact, it gets sprinkled on most dishes including soups, noodles, rice bowls, it's akin to our use of salt and pepper
Wasabi (Japanese horseradish) – If you've tried it, you will agree it is certainly intimidatingly hot, it awakens the taste buds like nothing else. Go sparingly when adding to sushi, maki, noodle dishes, and more. Trust us your sinuses will thank you!
Yuzu Kosho – A citrus garlic paste, it pairs very well with grilled / skewered meats, sashimi, and of course noodle dishes.
Rayu – Japanese chilli oil is an absolute favourite of ours, always seen on your table in Japanese restaurants! It's perfect for dipping oil or drizzle for your sushi, maki, dumpling / gyoza and more.
We thought you would like to make your own Rayu chili oil, so here is our Spice&Easy recipe, we confess to being addicted to it!
Rayu – Japanese Chili Oil
Ingredients
1 Tbsp fresh ginger, minced
1 Tbsp garlic, chopped
1 Tbsp green onion (white part only), minced fine
½ cup roasted sesame oil
1 Tbsp Shichimi Togarashi (available from Spice&Easy)
1 / 2 tsp Maras / Aleppo / chili powder of your choice (add more for extra heat)
Instructions
Put ginger, garlic, green onion and half the oil in a small pot. Over medium-high heat, bring to a light simmer and continue, without letting it bubble too much, for 3 minutes.
Remove from heat and transfer to a bowl. Add the Shichimi Togarashi and Maras / chili powder and stir well.
Let cool to room temperature. Add the remaining 1/4 cup of sesame oil.
If you wish, strain the oil and keep it in a sealed jar.
For more recipes or info visit www.spiceandeasycyprus.com or call us on +357 99104622