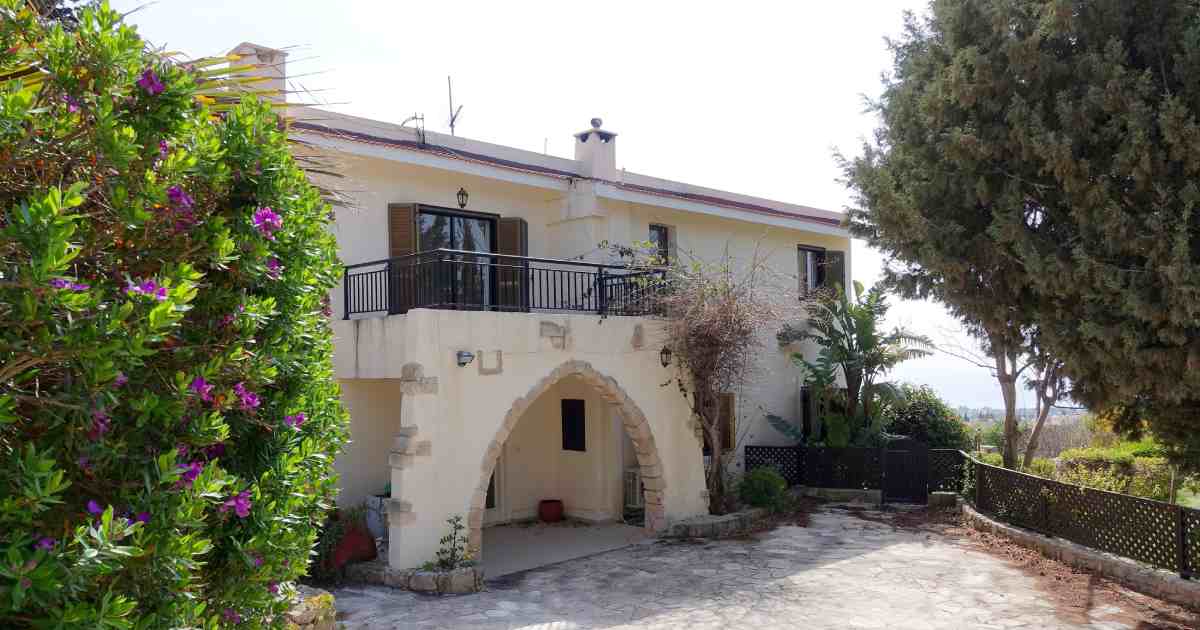 Paphos Municipality's planning department has given its permission for The Friends' Hospice to change a house in Tala from residential use to palliative care. This means the much-needed facility will be able to admit patients within a few months.
Since it first opened in 2006, the Hospice has shared spaces in two private medical centres in Paphos but had to leave these when the owners of the hospitals needed the rooms for their own use.
Recently, a couple in Tala donated their own nine-bedroom house to the Hospice for as long as it is used for the treatment of people suffering diseases for which there is no longer a medical cure.
"This means we now have our own permanent home," says Chris Jones, President of The Friends' Hospice Foundation. "The building is in a quiet cul de sac, an ideal setting for a hospice. But to be sure we didn't upset anyone, we sent out a letter to all of the immediate neighbours to ask if they would have any problems with us being there. We didin't receive even one objection."
Official approval also came from the Tala Community Board. In a formal letter, Areti Peridou, the Mukhtar, said: "I am pleased to offer you the enthusiastic support of the Board and wish you every success in your endeavours".
The Friends' Hospice gives its palliative care accommodation and services completely free of charge, regardless of the individual patient's ability to pay anything towards the facility's annual running costs. These amount to about €300,000. Funding comes from the Hospice's charity shops in Kato Paphos, Chlorakas, Pissouri and Polis, all run by volunteers, and from donations and fund-raising events run by individuals, local clubs and organisations.
Since it began its charitable work, the Hospice has cared for 2,000 patients, seventy per cent of whom were Cypriot. Although the majority of patients suffer from cancer, the facility also provides a range of treatment for other illnesses. This includes symptom control and terminal care.
Builders and local craftsmen have been undertaking renovation work at the Tala premises – known as Waugh House – and this will include the installation of an elevator and the provision of other facilities for patients, visitors and medical staff.
"When ready, The Friends' Hospice in Tala will provide a six-bed facility for the district and the wider community," says Jones. "According to the Ministry of Health, this will be adequate provision of palliative care for the entire Paphos region. All of this has been made possible by the hard work of our volunteers and medical staff and, of course, the kindness of those who provide funds for the Hospice."