With a little help from our friends, our sponsors BLEVINS FRANKS financial advisors, Coral Bay members are now sporting new club jackets in Coral Bay colours with club logo, Blevins Franks logo and an up to date design supplied by SHOTBOWL, bowls clothing and equipment suppliers from Peterborough, in the UK.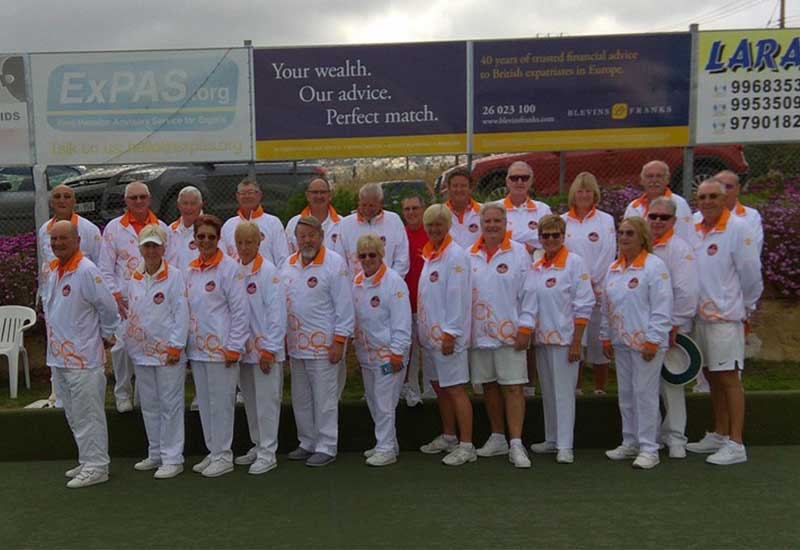 Our members are very pleased with their new jackets and all agreed that we look much more coordinated as a club when we all turn up wearing the same clothing.
Six of our club members are currently playing in the Five Nations Test Series here in Paphos along with four players from the Aliathon Club. Teams from Jersey, the Isle of Man, Spain and Israel are taking part.  We wish the Cyprus squad all the best for a great week of play.
Coral Bay Bowls Club – see us on Facebook www.coralbaybowlsclub.com and find us on Google maps. Call 97815979 for further information.