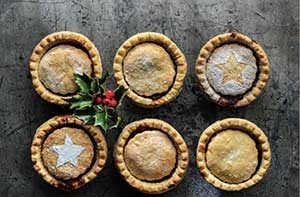 Yes, that time of year is fast approaching when our thoughts turn to the festive season – Christmas is coming!
No matter where in the world we are, there are certain things we need to make this occasion special, none more so than the seasonal foods and delicacies that have come to symbolize a traditional, British Christmas.
The climax is, of course, Christmas dinner with its turkey, sausage meat stuffing, glazed parsnips, potatoes roasted in goose fat … a glorious cornucopia of culinary treats.
But it's also a time when we tend to socialize and entertain more, getting together with friends, family and loved ones to exchange cards and gifts, and indulge our love of rich foods. When else during the year would you pop in to a neighbour's house for sherry and mince pies?
Getting everything together for festive feasting can be difficult when you live on a sunny Mediterranean island; we at Taste of Britain are here to help.
Do you prefer clotted or double cream with your Christmas pudding? We can supply both. Scottish smoked salmon for starters? We supply to order. Entertaining friends for drinks? We offer a wide selection of cold meats, cheeses and seasonal pies to make your party go with a swing.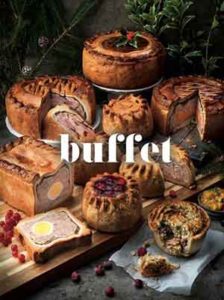 We are already working hard to source everything you need to enjoy the traditional British Christmas. We are pre-ordering some fabulous treats such as wild boar pate, horseshoe gammon hams, turkey crowns, festive cheese wheels, and much, much more.
Have we whetted your appetite? Obviously, there is a certain amount of logistics in getting these fresh goods flown over from the UK, so to ensure you have everything you need, early ordering is essential.
Order forms can be collected from our shop which is conveniently located close to the Parekklisia exit from the highway, on the coast road. Visit our facebook page for details.
Happy Festive Feasting!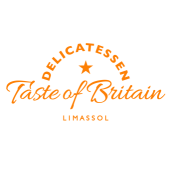 Taste of Britain
Amathountas 168, Arosa Beach, Parekklisia, Limassol 4533
Facebook: tastebritaindelicatessen
Please follow and like us: