UK British Blues Award winner and 4 time European Blues Awards nominee Bex Marshall's unique style of guitar playing is a combined technique of slide, blues rock, ragtime and roots pickin'.
Police arrested a couple, residents of Paphos, accused of driving under the influence of alcohol, assault and abandoning the scene of a car crash...
The fire services continue to receive calls for help due to rains in the Paphos and Limassol district. Between Monday and Tuesday morning, they removed...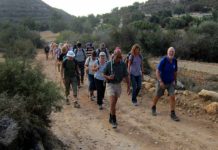 The Cyprus Rambling Club can lay claim to being one of the oldest clubs still flourishing within Cyprus.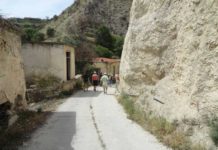 The walk starts from the village of Miliou. At 10.2kms (6.4miles) it uses well-worn tracks to reach old Theletra village, returning to the centre of Miliou via a more interesting and difficult route.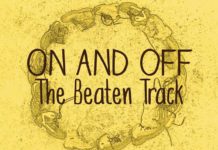 The Phoenix Walking Group began publishing walking articles in PALS almost three years ago. Interest soon grew with requests for back-copies and so it was decided to launch a book.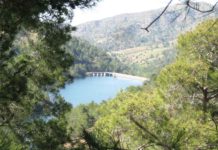 This circular walk encompasses far-reaching views around Pomos reservoir and its surrounding mountains. There are two walks, 11.1 or 7.3kms in length, both include circling the reservoir and one short but steep ascent
In Britain the tradition of Bonfire Night continues, complete with a Bonfire, barbecue and of course fireworks. But who was Guy Fawkes?
Pissouri
scattered clouds